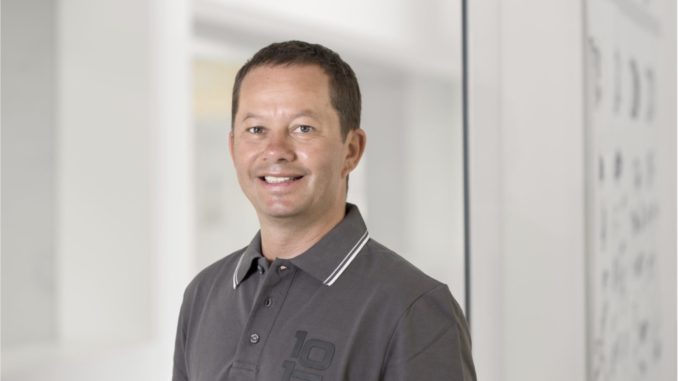 "our goal is to create emotions"
Y&S: Stefan Frauscher, can you present us the shipyard and the brand for the people they don't know yet Frauscher ?
Stefan Frauscher: Frauscher was founded in 1927 by my grandfather. At this time, he was  building small sailboats and powerboats so some of these boats, for example, were built to use at the Olympics games in 1936 and he was based at this time in Vienna. During the Second World War he was bumped out and his small shipyard was in a small area where the Russians stayed and Vienna was divided in four parts so he decided to come back to Upper Austria where he was born. He started the new shipyard in 1945 and he had his first work for the American army because they were using the sailboat of the yacht club there and they had an urgent need for a boat builder, so he had a good restart.
In the 50's, my father and my uncle joined the company and they were also building these small powerboats and in this time they started to build the first electric boat. Then they built a lot of sailboats, my father and I we were both successful sailors, he was a world champion and I was world champion as well in 2002.
In the beginning of 2000, my brother Michael me and my cousin Andrea took over the company and we recognized that we have a stable company but no product for the future and we wanted to build something very special. So we decided to join again the powerboat business and also build new electric boats from a new and totally different from what we built before. So step by step, the idea got more and more successful and now I think we have one of the small modest shipyards in Europe, we have also built a new shipyard building just 5 years ago and also founded our own company in Palma di Mallorca because many people thought you could buy Schnaps and food in Austria but no boats for the sea. That's why we said we have to go to the sea to show and to prove that our boats are really made for the sea.
I also spent a lot of time in France because the French market is one of the most important markets for us in the world and we have a partner in Saint-Tropez and another one in Mandelieu, close to Cannes.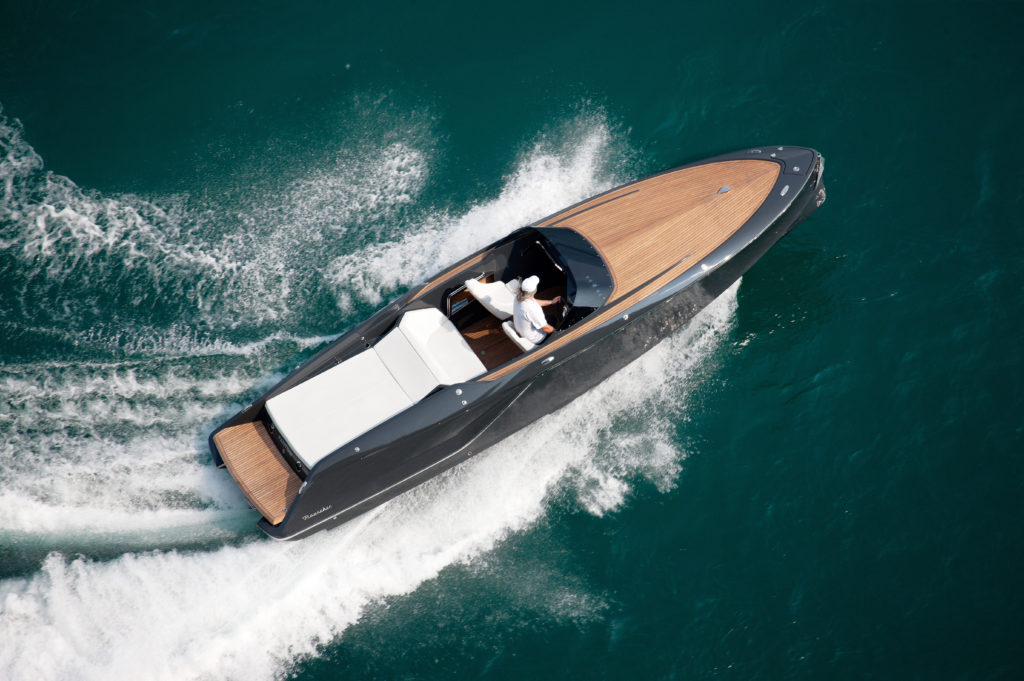 Y&S: You have an absolutely unique design. What was the goal, to do something very modern?
Stefan Frauscher: When we entered in this market, we saw that all boats look the same so we wanted to  make a modern boat  and then, we were also influenced by some very old boats like the old Hackercraft from 1920 and so we thought ok, we would like to make the modern kind of these runabouts and this was the idea at the beginning. We are working together with a very famous designer, Mr. Kiska, he is also drawing a lot for the car industry, for Audi or KTM.
Y&S: How was the 2017 year for you ?
Stefan Frauscher: The last year was the best for Frauscher ever. We could increase the turn over to 35% and we also could increase the number of boats. We built 16% more boats so we are very happy about that but the target for 2018 is to increase the number a little bit about 10%.
Y&S: Which market is the stronger one for you ?
Stefan Frauscher: Our main markets are Spain, France, Italy, Switzerland, Germany and Austria. We have a high percentage of German-speaking customers even if they are using the boat in another country. We also sell in the United States but also in Australia or in Saudi Arabia but we do 85% of our business in Europe.
For the moment, we are concentrated in some hot spots, mainly France, Spain and Miami so we have no plan to really increase our network. We are not such a big company, we build seventy boats per year, so, it's always a pleasure to build boats for a new area where we find new customers but to open a new company like Mallorca, is not our focus at this moment.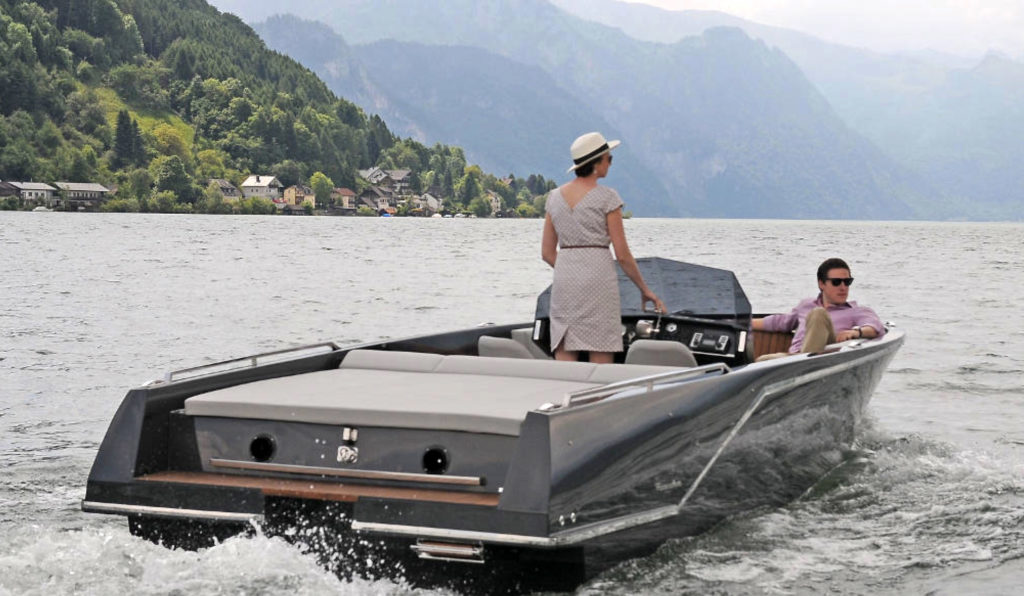 Y&S: What can we expect for 2018 or 2019 ?
Stefan Frauscher: We just launched the 858 Fantom Air in Cannes so it's still a new product that we want to bring it to many areas for this season. Then, we are already working on the new powerboat. If you see our range, I think it's very easy find out what will be our next project because we have a close 7 meters and then an Open close to 8 meters and an Open close to 10 meters and then an Open close to 14 meters… We will show this new boat in Düsseldorf 2019.
We also have some ideas about another electric boat but this is something we are not sure if we can really launch this year or the year after.
Y&S: Can you resume the philosophy of Frauscher ?
Stefan Frauscher: At Frauscher, our goal is to create emotions so we have to make something special and the design it's an outstanding part for us.
We also have a family spirit and between my brother and I, I think we know 80% of our customers and we want really to bring in our customers to the Frauscher family, then we have this tradition and the choice to ride these boats is very important, the people must be happy when they have one of our boats. All this combination is Frauscher.
Read more about Frauscher
The Frauscher Shipyard got honored for the "best homepage 2018"!
The Frauscher 1414 Demon wins the German Design Award 2018
Frauscher 1017 Lido Edition Thomas Rath