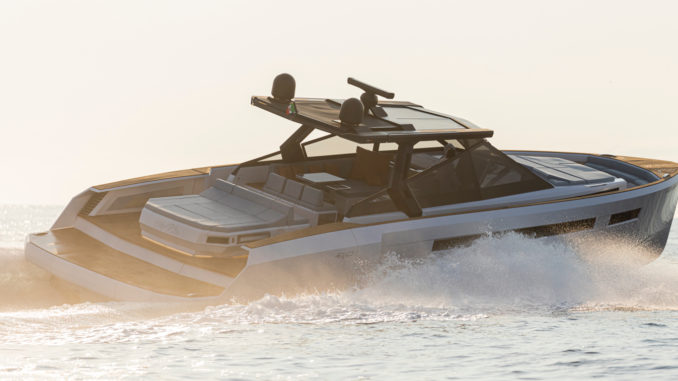 The experience of EVO Yachts and the design flair of Valerio Rivellini come together to create Evo R6, a 18 meters yacht that opens up new horizons in the yachting world and puts the shipyard back into the spotlight. Maximum flexibility of interpretation and use are two essential features of the new yacht from Evo.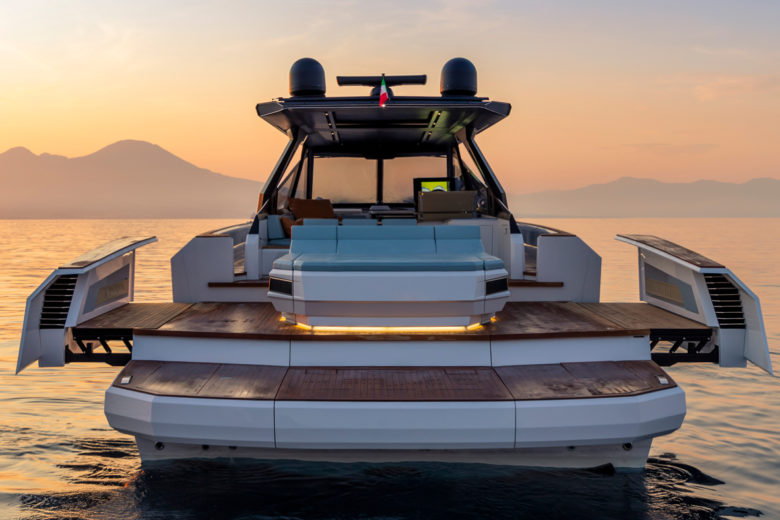 The Neapolitan shipyard, which has gained a reputation right from the outset for models that stand out for their "convertibility", advanced technology and appealing design, launches its innovative flagship (17.71 meters long, compared with the 13 meters of the previous 43) created under the banner of functional design. The clean aesthetic of the exteriors, featuring a vertical bow, high side walls and impeccably elegant finishings, is matched byspacious interiors.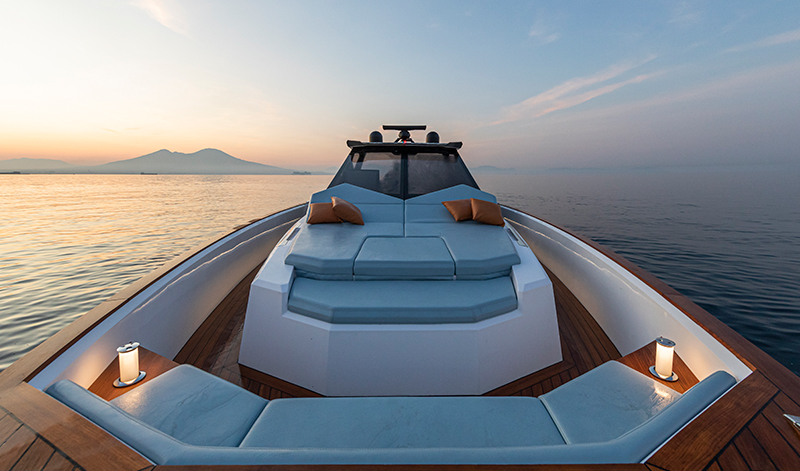 The result achieved is the perfect balance between exteriors typically found on a walk around, so that the outdoor life can be enjoyed to the full all day, and interiors worthy of a cabin cruiser, with spaces that are roomy, comfortable, simple and refined. In this design too, a key role is played by settings that are remarkably versatile, with extending side walls that almost double the area available in the cockpit.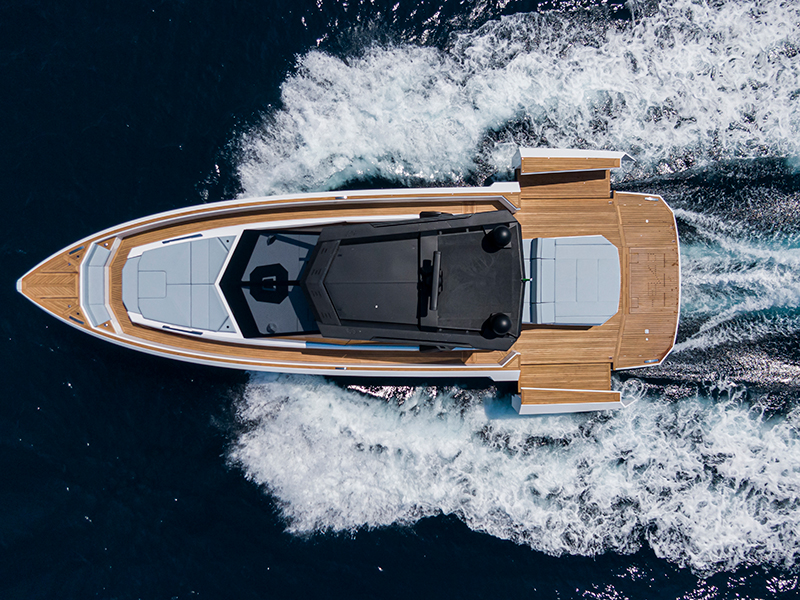 The exterior design is contemporary and innovative, creating an appealingly sporty silhouette. In the aft the revolutionary signature feature of Evo Yachts can be found: at the touch of a digital switch, the "XTension" side walls open in a matter of seconds, increasing the space available by 40% and converting the beach lounge into a huge, exclusive private beach. While this appealing innovation is a feature of all Evo Yachts models, it is absolutely unique on the R6, because on a boat almost 18 meters long, the maximum beam with the side walls extended is close to that of a catamaran.
Specifications
L.O.A :  58'1" / 17,71 m
Beam :  24' / 7,3 m
Passagers : 16
Maximum Horsepower :  2 x 700 hp Volvo IPS 950
Maximum speed : 44 mph / 38 kn