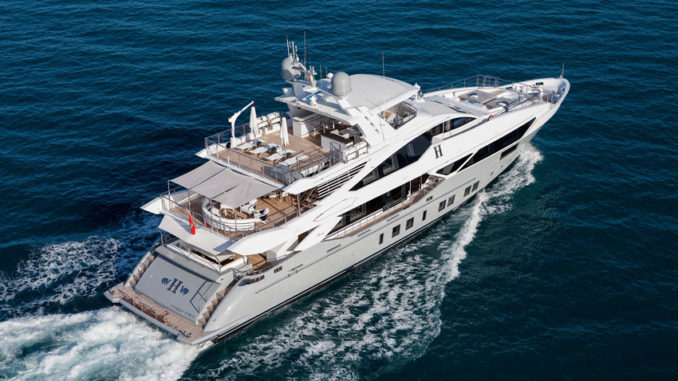 Lauderdale Marine Center is pleased to welcome Benetti Americas to its list of world-class on-site tenant partners. Benetti Americas has signed a multi-year lease for office space at the 65-acre Lauderdale Marine Center. In addition to taking space at the facility, LMC has become a Benetti Service Partner. Benetti will use the facility for its service operations and after-market sales team.
An Ability to Haul Boats up to 485 tons
"In choosing Lauderdale Marine Center as its regional service facility, Benetti is recognizing the competitive benefits our facility has to offer – from its sheer size and ability to haul boats up to 485 tons, to our Foreign Trade Zone which will allow Benetti to import boats to our facility duty free," said Doug West, President, Lauderdale Marine Center.
Benetti Americas joins several other notable organizations who have signed leases with Lauderdale Marine Center in the past year including Pinmar USA, Ferretti Group and Northrop & Johnson.
About Lauderdale Marine Center
Located in Fort Lauderdale on the New River, visible from I-95 and close to Fort Lauderdale/Hollywood International Airport, LMC is a 65-acre facility consisting of a boatyard, marina and marine service center providing a complete offering of marine-related repair and services.  Featuring 10,000 linear feet of dockage, it accommodates boats up to 200 feet with 22 covered sheds and 130 wet slips. The facility also has four boat lifts with haul-out capacity up to 485 tons. LMC's business model includes leasing work space and commercial office space to approximately 60 on-site contractors providing various marine-related services such as fiberglass repair, electrical, painting, engine service, hydraulics, navigation and electronics, carpentry, metal fabrication and welding.