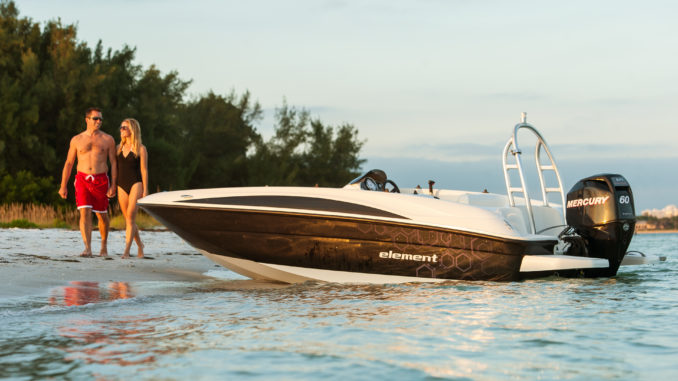 Unless you are retired, lucky, or living aboard, you only use your boat for a small part of the year. However, when the boat isn't in use, you must continue to pay the loan, insurance, marina fees and so on. To reduce all these costs and make money, some owners rent their boat. So, why not you? Several ways exist of doing this; each with their advantages and inconveniences. Here is a little overview of the different ways you can make your boat profitable.
1 – Privately Rent
It's easy, by browsing the ads on the internet or Craigslist, for example, you can find boats to rent privately. So, you can easily adopt this idea, taking some precautions.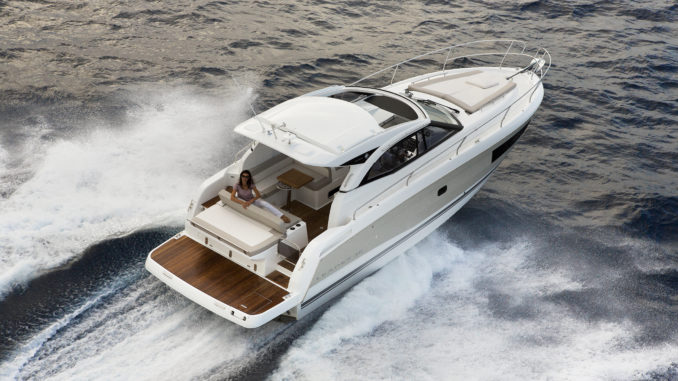 Advantages
By renting your boat directly, you have no intermediary and therefore no commission. So, even if you rent for less, you will recover 100% of the rental. If you are on site, you can also have direct contact with your customers and show them the boat. You can also make a detailed inventory of the boat before the departure. Be sure about the number of people on board.
Finally, it's a good idea to discuss the area in which the tenant wants to go and to give them some advice. This is a necessary precaution, especially in areas full of rocks.
In the end, this method leaves you free to use your boat whenever you want.
Inconveniences
Since it's a transaction between individuals, even with a solid contract, it's risky. If there is a problem, damage to the boat or worse, it could be very difficult to find a solution for the tenant.
In some situations, the deposit will obviously not cover the value of the boat.
The use of a boat requires the purchase of insurance. However, few insurance companies agree to cover boats. You can also ask the renter to use insurance, but this is only in certain cases.
A Few Tips
Try to learn more about the renter's boating experience.
Look around the boat with the tenant, taking inventory of everything and keeping track. Ask the tenant to sign this inventory.
Do not hesitate to take photos during the inventory and before the departure.
If necessary, set rules (number of passengers, distance from starting point, activities practiced).
If you are a little anxious about navigation, there are GPS trackers that can be used to know where the boat is. They are inexpensive and easy to install. Don't forget to mention it to the tenant.
2 – Use an Online Service
Intermediaries between a rental company and private rent by ad. Several websites offer help renting your boat by simplifying the formalities, using a method similar to Airbnb.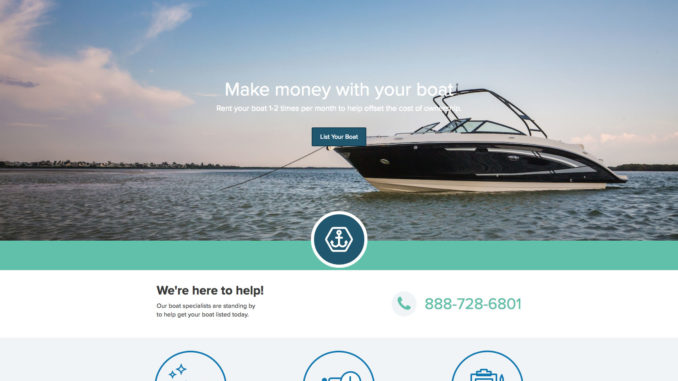 Advantages
Most formalities (insurance, contract, payment …) are managed by the website for both security and ease.
The visibility of the ad and therefore the chances of renting your boat are more important than on a classifieds site.
The percentage recovered on the rental amount is more important than what you can expect with a traditional rental company.
There is often a system in place to leave a review about the tenant. This allows you, over time, to know who is renting the boat. You can also gain insight from the reviews left by the renters.
You have no limit on the duration of the contract or periods of use. You can use your boat whenever you want.
Inconveniences
It remains the responsibility of the owner to check out the boat, so you must be on site or delegate this work to someone.
Maintenance and repairs are the sole responsibility of the owner
No assistance or towing in case of trouble.
It is necessary to use your place in the marina or to ensure the launching and the exit of the water.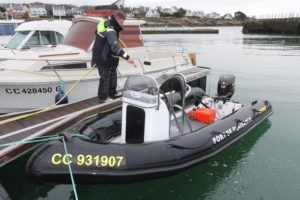 A Few Tips
Choose a boat that will be easy to rent (mid-size hull, fishing boat, pontoon …)
Take pictures and present the boat to attract customers.
Be careful about some paid options (insurance)
3 – Opt For a Rental Management
The rental management is a way that allows you entrust your boat to a professional who will rent it while ensuring maintenance and formalities.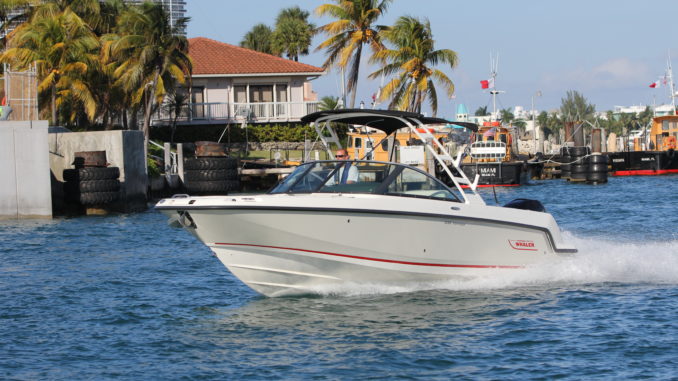 Advantages
You do not have to look for tenants.
You have no formality when renting
Your boat is insured and regularly checked
You do not have to worry about the place in the marina.
The maintenance is normally ensured by the professional including degradations during a rental (with a cost to be defined at the beginning).
You can enjoy your boat a few weeks a year (to be defined by the rental company).
You receive money on rentals which can greatly reduce the cost of your boat and its maintenance.
Inconveniences
You cannot enjoy your boat whenever you want.
You have no guarantee about the profitability of the rental.
You are generally bound for several years (to be defined with the renter) and it is difficult to stop the formula if you don't like it.
Some professionals are less rigorous than others on maintenance.
It is not always easy to have a detailed report of the activity concerning your boat (number of rentals, maintenance, incidents …)
A Few Tips
Choose the company with care, do your investigation to know its reputation, check the results online, check the reviews.
Choose a boat that's easy to rent.
Take the time to study in detail the terms of the contract and proposal.
Finally, some renters are also boat sellers and you can make your purchase with the project to rent the boat with a single interlocutor, which can be convenient and less expensive.
4 – Rent Your Boat at the Dock
With Airbnb, some other companies or just by yourself, you can now rent your boat at the dock for a day, a night or more. In this case, the contract stipulates that the renter is not allowed to sail and the boat must to stay at the dock.
Here again, you can use the classifieds and also some specialized websites or even through websites like Airbnb or others.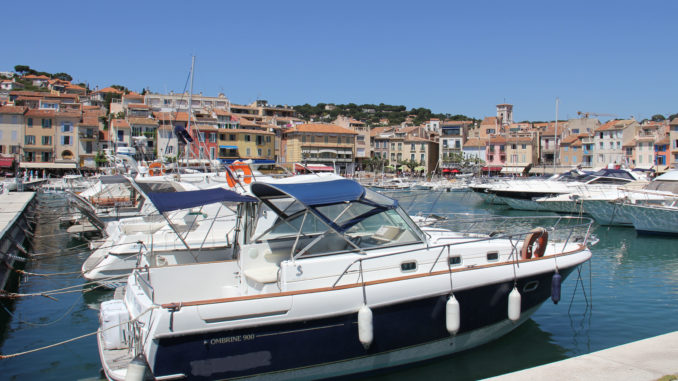 Advantages
Your boat is profitable even while it is moored.
You don't have to be worried about the sailing, the boat doesn't move.
Your engine will not be used, so, no extra hours and no consumption.
Inconveniences
You have to prepare the boat by yourself.
Some accessories, like the marine toilets require a good explanation to be used.
It's not always easy to make a deal with your insurance about this situation.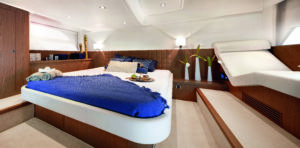 A Few Tips
Make a good inventory list at the beginning.
Be sure there are not possibilities to move the boat.
Tell the Harbor Master's Office that someone will occupy the boat.
5 – Become a Fishing Guide
If you dream of working with your boat, you can become a fishing guide, associating your passion and your job.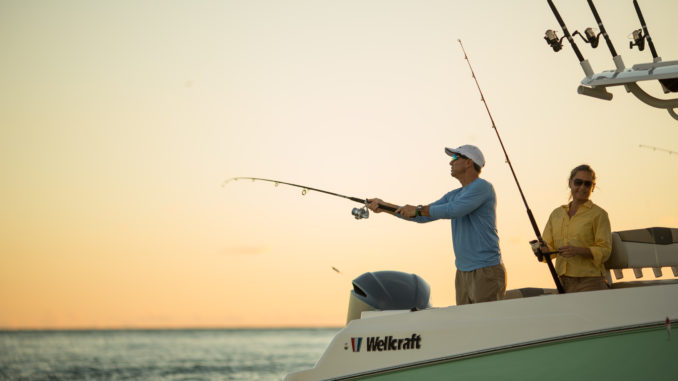 Advantages
You will live the life that you dreamed of for a while.
You will be paying to fish!
You can meet a lot of different people.
You will accumulate a lot of good stories to tell to your grand-kids.
Inconveniences
You have to obtain a certification
You have to obtain a coast guard license.
You have to become certified in CPR and first aid.
You have to obtain a business insurance.
You have to be in a good area to have enough business.
Sometimes, you have to do the job, even if the weather is bad.
You are responsible for the safety of the people on board.
You have to build a customer base.
A Few Tips
Be sure that you have enough knowledge to start this business.
Start with friends and acquaintances.
Try to keep secret spots to impress your customers
Use the social networks to communicate.