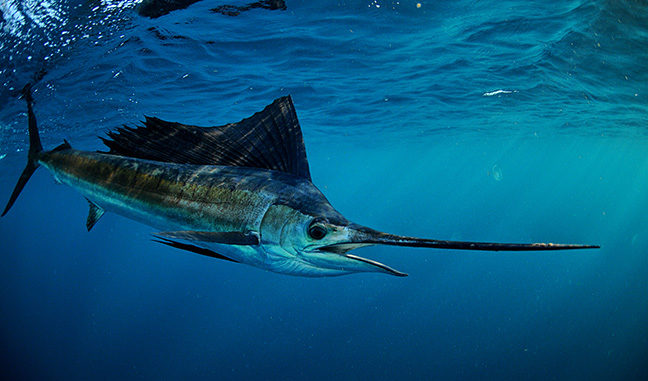 Seventh-generation Floridian, Captain Art Sapp, is a fearsome competitor and one of South Florida's top fishing charters. His tournament record and backlogged calendar prove it, using Raymarine Top Technology to vanquish.
"Day-tripping is great. I'd do it every day if I could," Sapp says, referring to his busy charter business, which specializes in diverse live-baiting techniques for the great variety of gamefish found outside of Hillsboro Inlet, just north of Fort Lauderdale, "but there is nothing like tournament fishing."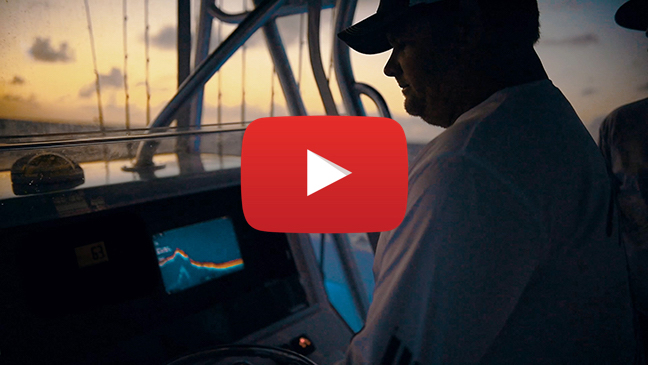 DOMINATION DEFINED
Sapp's unyielding passion for competition is fueled by twenty years of success in going head-to-head with some of the best saltwater captains on the planet, along with the experience that grows from spending over 300 days on the water each year.
Captain Sapp and his Native Son Fishing Team have earned South Florida's prestigious Showdown Crown title an unprecedented five times, while no other team has even managed to win it twice. Over three separate tournaments, a contender for the Crown must emerge from a field of hundreds of boats to prove that they are the most consistent and ultimately the most dominant team of the season.
SAPP'S SECRET
In addition to his experience and work ethic, having, maintaining and properly using the very best gear and equipment is something Captain Sapp credits for his consistent success, and when it comes to critical fishing and marine electronics, he chooses Raymarine.
"You have to have the best, high-tech electronics, and that's Raymarine Axiom Pro," says Sapp, who espouses the unique advantages of RealVision 3D – Raymarine's proprietary sonar feature that provides the ability to see what's below, behind, and to the sides of the boat, all at once and in three-dimensions.
"RealVision 3D is one of the most amazing things I've ever seen. I've found it to be extremely beneficial in baitfishing. Keeping track… what seems like endlessly… of the bottom and the fish," says Sapp. "I've tested it and tested it and the thing isn't lying to you. It's truly amazing."
Axiom Pro's blazing quad-core processor allows RealVision 3D to display Sapp's entire underwater surroundings—including structure, cover, fish and forage—in stunning detail and in real time. Sapp appreciates that he can utilize Axiom Pro's HybridTouch control to readily pan, tilt and zoom the 3D image to examine from any angle, even from unique POVs like standing on the ocean floor and looking up to the bottom of the boat.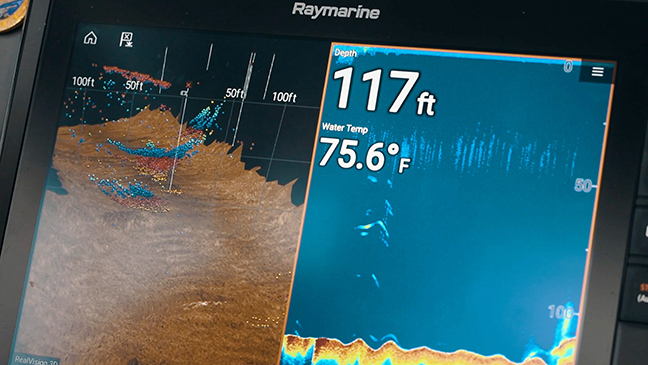 MULTIFUNCTIONAL MASTERY
Engineered for captains who want it all, Axiom Pro high-performance multifunction displays are easy to expand into an advanced navigation network that includes multiple Axiom displays, CHIRP radar, Evolution autopilot, marine audio control, FLIR thermal night vision technology, and more. Such networkable expandability provides the potential for enhanced navigational ability, heightened situational awareness and increased safety.
"Before Raymarine went to the HybridTouch (display) I never set routes," says Sapp.
"But with Axiom, you touch the screen… I want to go there, then I want to go there, then I want to go there… and it draws it all out for you. You tap your autopilot and away you go."
Peace of mind can be a huge advantage for any captain working, competing or recreating on any water. "You're always worried about keeping your crew safe, be it your patrons or your mate," Sapp says. "With Axiom Pro… the accuracy of the chartplotter, amazing detail from the radar, the autopilot and the thermal camera… you get to put those concerns a little further back in your mind and you can primarily target your fishing," he says.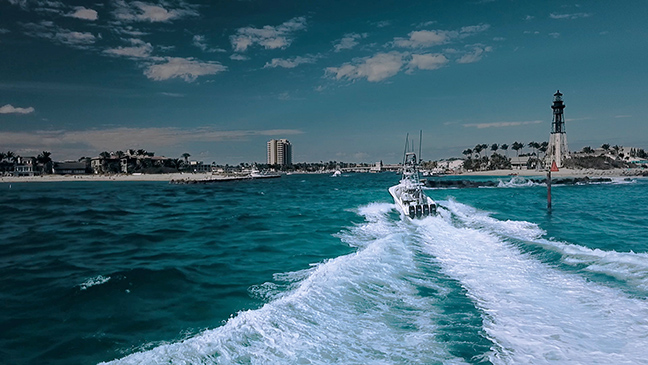 A MATTER OF TRUST
The ability to operate with increased confidence and control can improve anyone's experiences on the water, whether fishing or cruising for fun, guiding anglers to unforgettable angling experiences, or competing at the highest levels of tournament fishing.
Raymarine offers the unique technologies and innovative performance products that lead to that heightened state of awareness.  Captain Art Sapp sums it up as a matter of trust: "If your equipment isn't as fast as you, then you are out of the game before you even leave the dock. It's the job of the captain to find the fish, Axiom tells you they're there. I trust my Axiom."