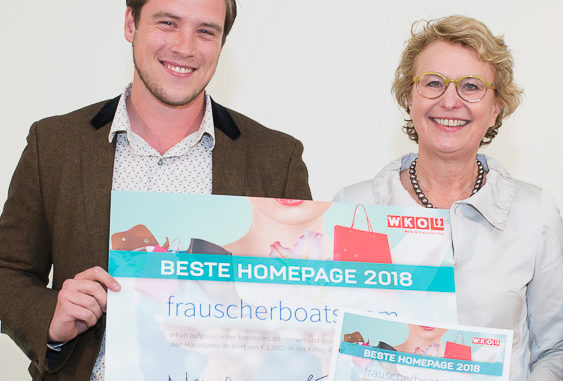 The Frauscher shipyard emerged victorious in a competition of the Austrian Federal Economic Chamber. In the category "over 10 employees", an eight-member jury chose the company's online presence www.frauscherboats.com as the "best homepage 2018".
"This website has very attractive graphics, modern CI design and a clear structure and navigation. The website is intuitive and provides a good user experience," praised the jury, which determined the best online presence from a total of 119 submissions.
Florian Helmberger and Susanne Schirl, responsible for marketing and sales, are pleased about the award: "The website is the digital business card of a company and many of our customers get a first impression here. Frauscher stands for tradition, innovation, quality and virtuoso design. Together with our longtime partner, the advertising agency Reichl & Partner, we have managed to make this philosophy visible online."
The € 2,000 prize was awarded on May 16, 2018, as part of a celebration in the Sky Lounge of the Austrian Federal Economic Chamber.
The Frauscher shipyard has decided to give the prize money directly to the Salzburg Cancer Research Institute at the University Hospital Salzburg. This donation is intended to support cancer research and thus the fight against cancer. Further information on www.kampf-dem-krebs.at
Read More about Frauscher:
The Frauscher 1414 Demon wins the German Design Award 2018