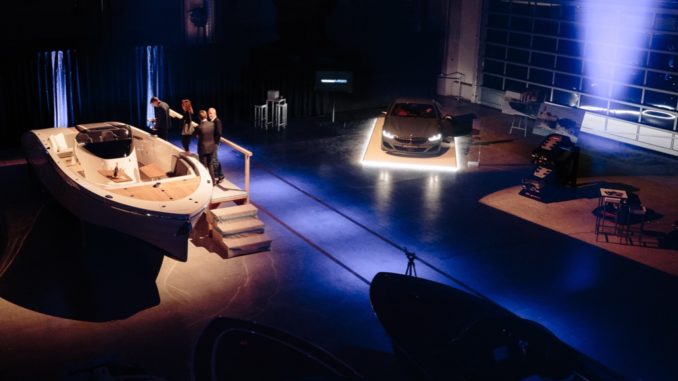 Following the motto "The Future of Yachting", the Frauscher Bootswerft welcomed more than 300 guests to the Frauscher Shipyard at Lake Traunsee and presented several technical innovations and new products. Frauscher will be launching three new models including the Frauscher 1017 GT Air, which will celebrate its official premiere at the BOOT 2019. In addition, the shipyard gave a sneak preview of the air model of the Frauscher 1414 Demon – the award-winning flagship of the Austrian shipyard, which has been sold more than twenty times since 2016. The Frauscher 1414 Demon Air and the 1017 GT Air both combine the premium design and first-class driving characteristics of their closed predecessors with even more generous space and high-quality details.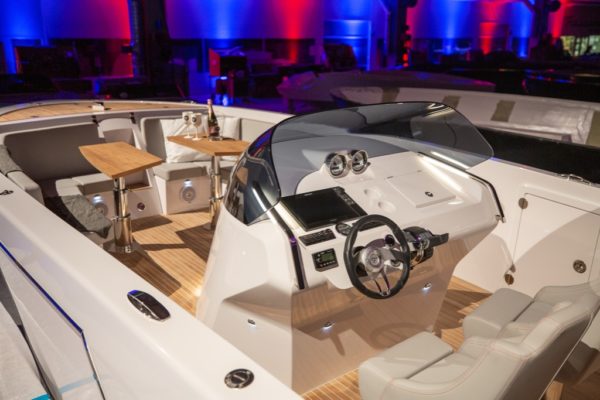 CEO Michael Frauscher, responsible for production and development, explained: "At Frauscher Shipyard we see ourselves as 'Engineers of Emotions', always wanting to provide our boat owners a great time on the water. Our development work, therefore, focuses on both – technical innovation and design – with the objective of offering best in class products at all times."
The Frauscher Shipyard underlined its innovative strength with the presentation of two projects in cooperation with the renowned automotive brand BMW and the engine manufacturer Torqeedo. Electric boat enthusiasts will benefit from the cooperation, as the shipyard's electric drive systems are now even more powerful and efficient. This is ensured by a 150 PS engine and the integration of a state-of-the-art battery technology from the automotive industry (batteries usually used for BMW i3 models). The result is a significant increase in efficiency of 30 percent and optionally a considerably higher maximum speed.
Stefan Frauscher, Managing Director Strategic Marketing and Sales, about the cooperation with BMW: "From the very beginning, innovation has a high priority in the development history of our shipyard – therefore we are always reaching for strong partners, who work together with us on pioneering solutions for the entire industry. "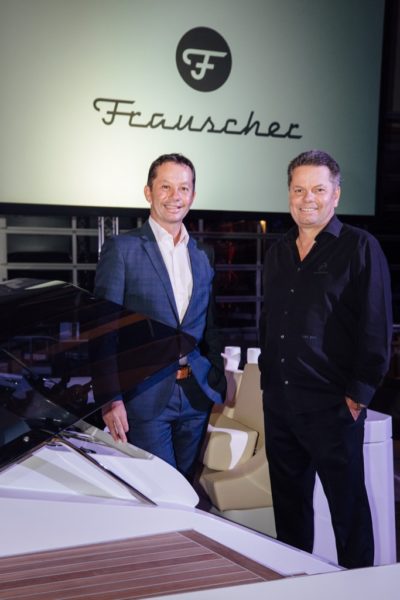 As an absolute highlight, the shipyard showed first renderings of the Frauscher 777 Specter – a highly efficient electric boat to be launched in autumn of 2019. The e-boat sets new standards in terms of efficiency, maneuverability and meets the highest design standards.