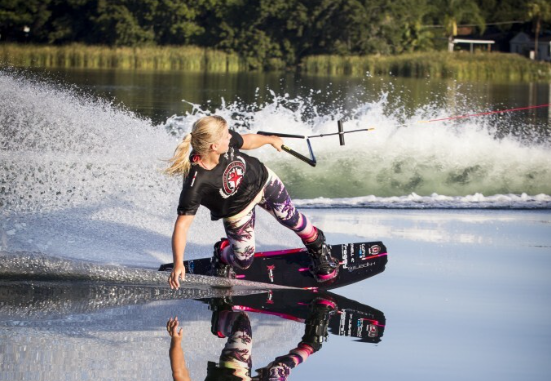 Heyday Wake Boats has announced that Caroline "Carro" Djupsjö and Allison Rain Hansen have joined the Heyday pro roster – the first two female riders to team up with the company.  Djupsjö and Hansen have joined Dylan Miller on the Heyday roster, giving the brand a growing team of strong professional influencers to help strengthen its leadership position in the sport.  Heyday is the fastest-growing brand in the tow boat segment with more than 150 dealership locations worldwide.
The new additions to the pro lineup align with the brand's efforts to disrupt industry stereotypes in its "We're All Surfers" campaign that feature wake sports enthusiasts. The campaign also highlights Heyday's unique combination of value and performance that make wake sports more widely accessible.
"As the brand continues to grow, our pro team needs to grow along with it," said Keith Yunger, Heyday president. "We're committed to embracing and growing our influencers, and we believe Carro and Allison will be a great fit for the Heyday brand."
Originally from Sweden, "Carro" Djupsjö is a six-time European wakeboarding champion. She resides in Wrightsville Beach, North Carolina., and splits her time between competing and free riding, as well as promoting female athletes in wake sports. Djupsjö will be riding behind a Heyday WT-2DC in Oxford Pure White with Impulse Blue metal flake. "I'm proud to be representing a brand who's focusing on the key aspect of wakeboarding: the wake," said Djupsjö. "Heyday is trying to keep it affordable to make the lake more accessible for everyone."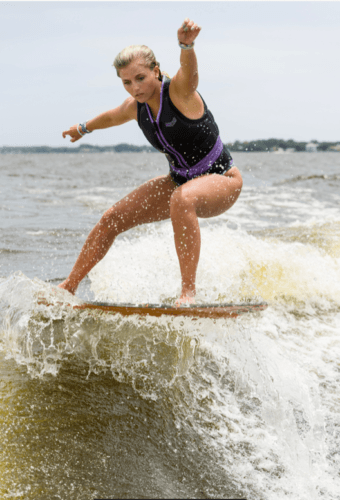 Allison Hansen is an emerging competitive wakesurfer from Clearwater, Florida, who grew up surrounded by water sports enthusiasts, including her dad, a former competitive wakeboarder himself. In addition to competing, she has gained a sizeable following on social media for her wakesurfing skills and lifestyle content. Hansen will ride behind a Heyday WT-Surf in Apollo Gray and Kiwi Green. "I am excited to join the Heyday team, pursuing my dream, pushing to the next level and progressing in new tricks," said Hansen. "Heyday is all about having a good time with friends and family and promoting water sports."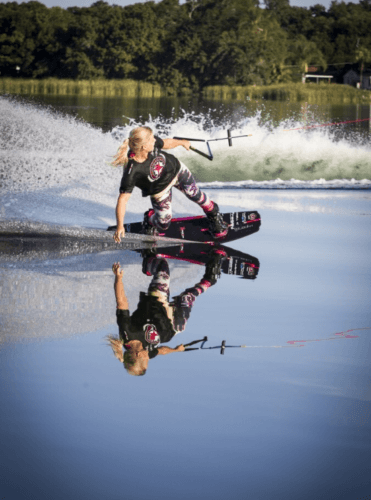 Canada-born wakeboarder Dylan Miller has been sponsored by Heyday since 2016. As a brand ambassador, he plays a pivotal role in increasing brand awareness. Miller rides behind a Heyday WT-2DC in Zeus Black with Gunmetal Gray metal flake.
"I was very excited to hear that Heyday was going to be expanding the team, both Carro and Allison will be great additions," said Miller. "I've had the chance to ride with Carro multiple times. Her riding always stands out and she is a great ambassador for women's wakeboarding. Although I've only ridden with Allison once, I was overly impressed by her drive and dedication to progress her riding. Having them as a part of the team is a huge step forward for the brand to assist with its rapid growth."
For more information, visit heydaywakeboats.com.