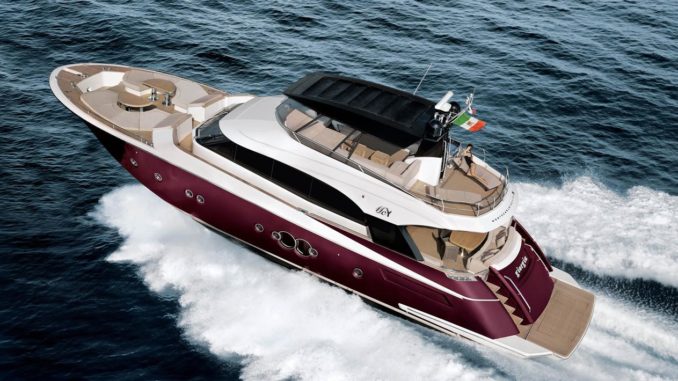 Monte Carlo Yachts continued European expansion with the appointment of two new key partners: Given for Yachting for the Italian regions of Sardinia, Piedmont, Lombardy and Liguria, and Hermanos Guasch for the region of Catalonia, Spain.
Since their first appearance on the market, the yachts of the MCY collection have had a strong impact across the Mediterranean region. Given for Yachting is well positioned to advantage of its strategic offices located in the heart of the Marinas of Porto Rotondo and Poltu Quatu, Sardinia and of its long term experience in the yachting sector. "We are honoured to have been chosen as exclusive dealer for our area by Monte Carlo Yachts" says Consuelo Valerio, managing director of Given For Yachting. Gabriele Azzi, sales manager of Given For Yachting adds, "Monte Carlo Yachts has grown a strong reputation since the first appearance in 2008 and we always looked at this company as one of the most important luxury boat builders worldwide. We will do our best, and more, to promote the brand, serving all the MCY clients cruising in the seas between Liguria and Sardinia."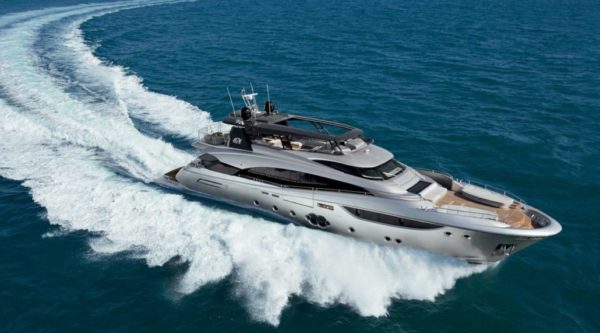 Across the Mediterranean sea, Hermanos Guasch's facilities in Catalogna have developed a well-known and effective business in Spain by offering professional, efficient and effective services built around the customer's boating experience. "With the commercial distribution of such a significant brand in the yachting world, we boost the most exclusive segments of our portfolio, with prestigious boats of the finest quality." says Rodolf Guasch, Managing Director of Hermanos Guasch. "Together with Monte Carlo Yachts, we'll be able to offer our customers unique yachts with an iconic design and excellent seafaring performance."
Monte Carlo Yachts, based out of Monfalcone, Italy, is internationally considered a pioneering company in the yachting world, and over the course of its first ten years it has developed into the fastest growing Italian brand in the luxury motor yacht segment with a range of award winning semi-custom flybridge yachts from 65' to 105' brought to life by designers Nuvolari Lenard.
Talking about the new official partnerships Fabrizio Iarrera, Managing Director of Monte Carlo Yachts, expressed the company's satisfaction: "We are excited to enter into a relationship with two of the industry's most reputable marine dealers: Given for Yachting and Hermanos Guasch. Both dealers have been recognized for their experience and for their commitment to invest in their business and in the customer experience, which fits with Monte Carlo Yachts philosophy." said Fabrizio Iarrera, MCY's Managing Director.