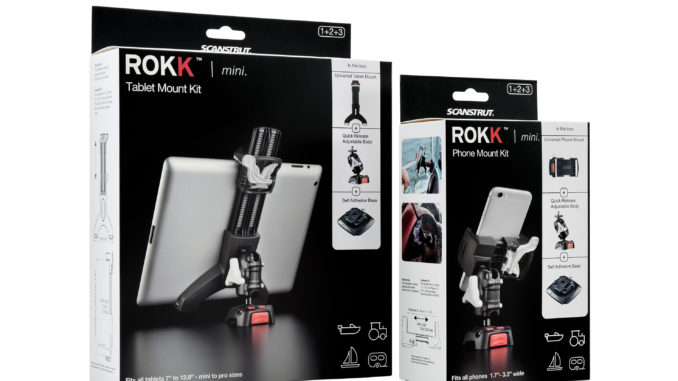 Scanstrut pledges to make 100% of packaging for its products recyclable and from renewable, recycled, or certified sources by 2020.
Scanstrut takes its global environmental impact seriously and is proactively taking these steps to eliminate single-use materials. This pledge is the first of its kind by any UK based marine company.
"This is an important step in our commitment to reducing the impact our packaging makes on the planet. Our products are used in so many incredible outdoor environments and we must do our bit, however small on a global scale, to preserve these places. We can't do it alone but at least we can start and hope that others may follow." Tom Reed, Managing Director, Scanstrut
Beginning with its ROKK starter kits all new ranges with internal packaging will feature a recycled paper-based tray, instead of plastic with immediate effect. All existing outer cardboard cartons across most of its product line have been 100% recyclable since the end of 2017.
Scanstrut is confident that this change will see more packaging recycled across the 47 countries that it currently sells into. Taking this step will see the Devon-based outdoor technologies company convert over 10 tonnes of non-recyclable material annually into recyclable material, doing their bit to help with the UK's recycling target of 65% of all waste by 2030.