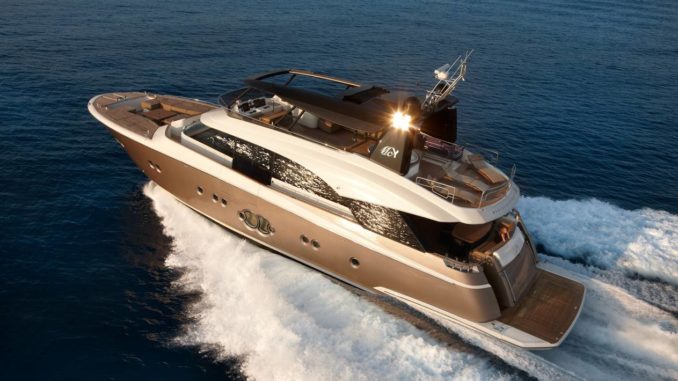 Monte Carlo Yachts confirms the growth of its dealers' network in the
Americas thanks to the nomination of the first key partner in Panama, Narval Marine. With its strategical location in Ciudad de Panama, between Central and South America, Narval Marine distinguishes itself for its
professionalism, precision and punctuality as essential values of its vision. The team is fully experienced in naval industry and known as one of the most reliable Service for the Luxury Yachting sector.

¨We are extremely proud to include Monte Carlo Yachts in our portfolio of outstanding world class brands. We are aware of the responsibility that representing such a brand entails, which motivates us to continue escalating in our level of services while maintaining the privilege of leadership in Panama" said Amiram Kligman, Director of Naval Marine. "The most benefited with this alliance will be our clients and friends, who will have the opportunity to enjoy a yacht as only Monte Carlo Yachts naval engineering and architecture is able to deliver, and at the same time have the guarantee and support of Narval Marine for its maintenance. In this sense, all the professionals that make up our team are committed, as always, to ensure that the acquisition of a MCY will represent the most amazing buying and sailing experience for them¨.
Narval Marine has been officially appointed as Panama's MCY exclusive dealer, a collaboration ready to start during the next Miami Yacht Show. The Italian yard is very proud to rely on this new and important partner,
specialized in service and maintenance: "We are excited to enter into a close partnership with a company such as Narval Marine, recognized for their reliability and strong background in the Service for Luxury Yachts. Features that are essential to fit Monte Carlo Yachts' philosophy and quality standards on customer experience and satisfaction" said Fabrizio Iarrera, Monte Carlo Yachts' Managing Director.