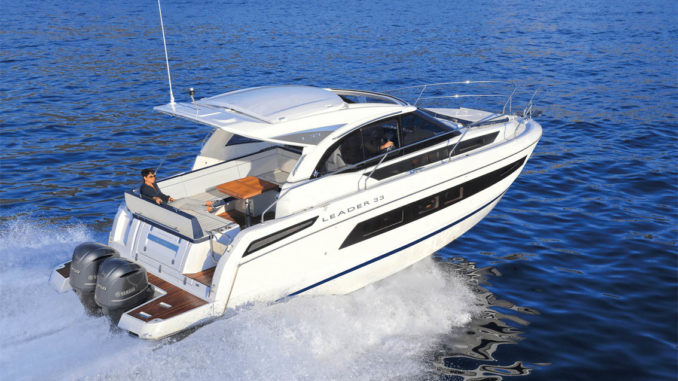 Jeanneau Boats is a french brand and one of the oldest boat brand in the world. The brand is now part of Beneteau Group, world leader of boating industry.
In 1957, Henri Jeanneau, already passionate about aeroplanes and automobiles, had just discovered a brand new passion for powerboating, one that began as he watched a boat pass by his window. Soon afterward, in Les Herbiers, France, home to a rich heritage of artisan work, he began building a wooden hull with which he participated in the 6-hour Paris race, the largest national race at the time. He was first to cross the line, and this galvanized him. So, a past time became a trade.
In 1958, Jeanneau Boats built its first fibreglass hull. This new material, a petrochemicals product, created a technological breakthrough without precedent.
"In the beginning, we built three boats a week. It was very artisanal. We built everything from wooden preforms, from the keel to the ribs. It was necessary to demonstrate to customers that the fibreglass would perform as well as wood. The first model was called, "Sport polyester." Then came the "Mirage" and the "Prélude." Fibreglass became the material of choice, definitively."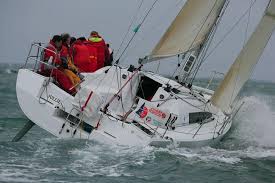 In 1980, Jeanneau Boats takes part in powerboat racing alongside the company, Transports Graveleau. For several seasons, the Formule 1 Inshore or Formule 3000 (1984) catamarans, helmed by Michel Rousse, would dominate the competition with their more solid, Kevlar hulls.

In 1995, Chantiers Jeanneau joins Beneteau. This is also the year that Microcar (licence-exempt vehicles) and Lagoon (catamarans) join the group.
Year after year, Jeanneau Boats has become a key player in the market of inboard powerboats. They are continually renewing their product offer and creating new product lines that immediately find their audience: the Leader, Velasco and NC lines each offer their share of innovation.