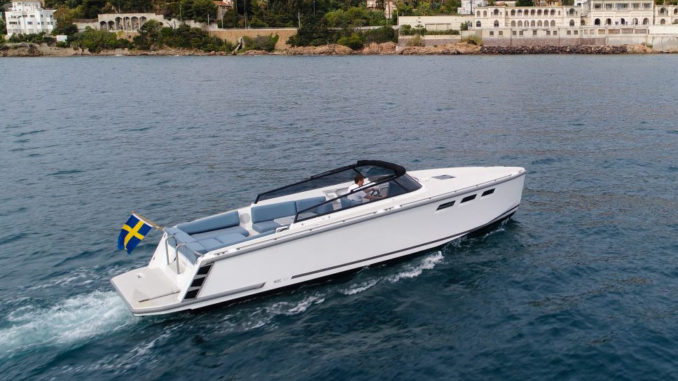 Presented for the first time during the Cannes Boat Show (Cannes Yachting Festival), the HOC 33 Cruiser has stolen the show

 strongly represented innovation, new technologies and functional design. Really innovative, the boat offers for example a very wide scream with all the controls.

The reception of the HOC 33P Cruiser was exceptionally encouraging from all those that came onboard and experienced the first HOC on the French Riviera. The team had an especially busy week test driving with many journalists in the ever-changing conditions of the Mediterranean Sea, where the performance, comfort and innovation of the HOC 33P Cruiser were all in focus and extremely well received. 
In the top five boats of the show
In both French and Italian boating magazines, the HOC was selected in the Top Five boats of the show out of the 600 boats that were present.
In addition, French Riviera Watertoys, based in Golfe Juan, on the French Riviera, will act as an official sales agent for the HOC brand.
The next step for the HOC 33 Cruiser will be the Monaco Yacht Show will begin at the end of this month, running from 27th – 30th September. With 125 of the world's most exclusive, one-off superyachts being exhibited, the yachting industry will turn its focus to Monaco.