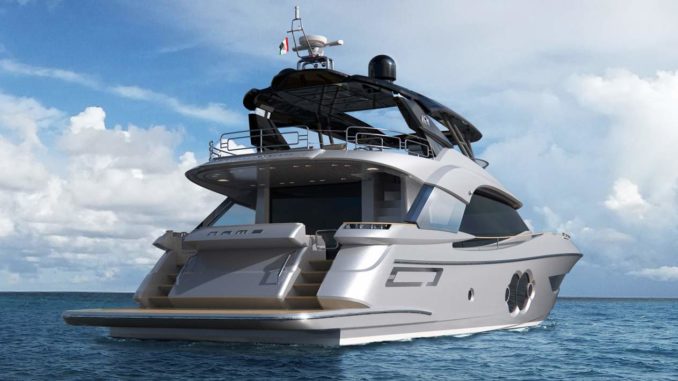 Genuinely Italian in its management, designers and artisanal skills Monte Carlo Yachts is the fastest growing Italian brand in the luxury motor yacht
segment, supported by the industrial strengths of French Group Beneteau. It has developed and launched a range of award winning models that
have been recognized internationally both for their iconic style and their performance.
Production takes place in Italy inside the state-of-the-art yard in Monfalcone. Unique in the yachting sector, Monte Carlo Yachts has introduced an exclusive naval architecture and modular construction process inspired by the Lean Manufacturing concepts with which the world leaders in the most advanced industrial sectors pursue aesthetic quality and technical reliability standard of absolute excellence in an efficient production environment.
The full Monte Carlo (MCY) collection is designed by the world-famous Nuvolari Lenard design studio, which, together with Monte Carlo Yachts, has studied and
introduced design features and materials extensively used previously only on mega yachts.
The MCY collection currently includes the new MCY 66, new MCY 70, new MCY 76, MCY 80, MCY 86, MCY 96 and MCY 105.