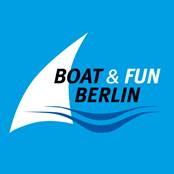 The Angling Club of the Year is the name of the new award jointly initiated by the angling exhibition Angler World  Berlin, the bait supply mail order company MyFishingBox, and BLINKER magazine. In Germany there are 1.6 million angling enthusiasts, of whom around one million belong to clubs. The award intends to highlight the contribution that angling clubs make. They manage lakes and rivers, support youth development and help protect the environment.
Registered angling clubs have until 31 July 2017 to apply in the categories Club Activities, Youth Work and Environment. Anyone who belongs to or runs an angling club can take part. Applications should outline the project in question, include a minimum of three descriptive photos, and be submitted to angelverein@blinker.de. They should also state the award category being entered, the name of the angling club, how many members it has, and a person to contact.
As well as the selection panel the public will also be able to cast its vote. The panel members are Matthias Six, chief editor of BLINKER magazine, Martin Wehrle, who writes for BLINKER and Stern, Andreas Kapl, proprietor of MyFishingBox, and Felix Steinacker, the project manager of Angler World Berlin and AngelBoot Berlin. They will pick the finalists from the applications submitted. The finalists can then present themselves and their projects on the BLINKER Facebook page. The angling club that receives the most 'Likes' will win its respective category.
The winners will receive an invitation to the angling exhibition Angler World Berlin which will take place from 24 to 26 November 2017. The awards will be presented in front of a large audience in the Social Media Fishing Lounge. In addition to a cup and other prizes the awards will afford widespread attention to the winners, which will have a positive effect on their club activities.
More information on the Angling Club of the Year can be found here.