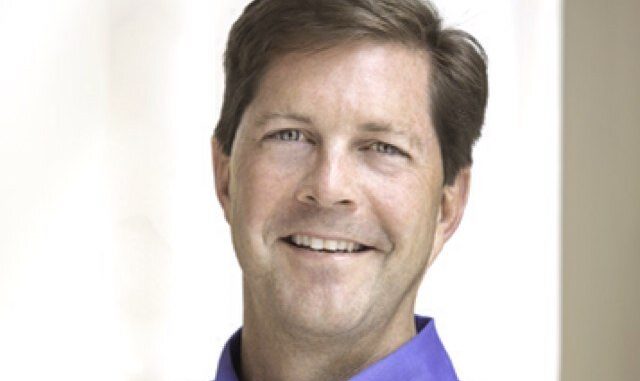 "Think global, act local"
As the brand is launching its 2019 lineup, Keith Yunger, President of Bayliner presents the latest news and strategy for Bayliner and Heyday
What is the Bayliner situation on the market ?
For Bayliner on the market place, we came off with a very good 2018 model year, we finished around about 7% ahead of last year as far as retail, globally, so that's a good thing and we have some tough areas, in Europe was a little soft this year, we had some weather at the beginning of the year that had a slow start of the season in northern of Europe which then slowed some retails and then I think that some noise around the tariff issue on American boats, but the good news is with our country of origin for products on Mexico boats or poland boats they are not affected by the EU retaliatory tariff. So it's an advantage for us against southern American brands, so that's a good thing!
The US was strong and they were probably caring it probably around 165% up. Canada was soft for us as well, lots of it's due to the exchange rates against the US dollar and consumers really kind of seating on our hands right now, thinking the exchange rates maybe come back down.
So this is the situation for Bayliner or the situation for Heyday as well ?
For Heyday, the good news, the brand only just finished its the second year, so, with it being a new brand we saw a tremendous amount of growth on a year-over-year basis we're running about 400%, but you gotta keep it in mind there is with it being an upstart brand, you know getting that type of growing is, on the one hand, seems to be fairly easy because you work off a small base the prior year but the good news is the brand is getting traction.  What we focus on the first two years was really looking at how we build the distribution channel and how we build brand awareness and consideration in the market place with consumers, so that is where lots of work was done the first two years with that and also bringing out a couple more models. When we first bought the brand, we only got one model and now we are in a market place with four in 2018 and in 2019 we will introduce a fifth model.
Do you will merge Heyday and Bayliner or do you will keep separate the two brands ?
We will keep it separate and the reason for that is kind of two fold. One is when you're getting in a tow sport segment it's a very activity base segment, the people are buying it for the tow sport, wether it's wakeboarder or surfing, and the boat just become a vehicle to do their passion, so the brand has to be authentic in a segment in order to perform or be considered. So we didn't think Bayliner can carry that authenticity with that tow segment crowd and the name Heyday, even though it's a brand new name in the market place, was a good name to build off of and build the brand around with the authenticity with that tow segment group. So with that we'll end up  keeping it in the market its two separate brands right now and with Bayliner really focused on being the affordable recreational boat and on the Heyday side it's really going after making tow sports financially accessible to a broader mass. because if you think about a lot of the tow sport products, you get in over hundred thousand US dollars these days and our Heyday Line up will run about forty to sixty thousand dollars.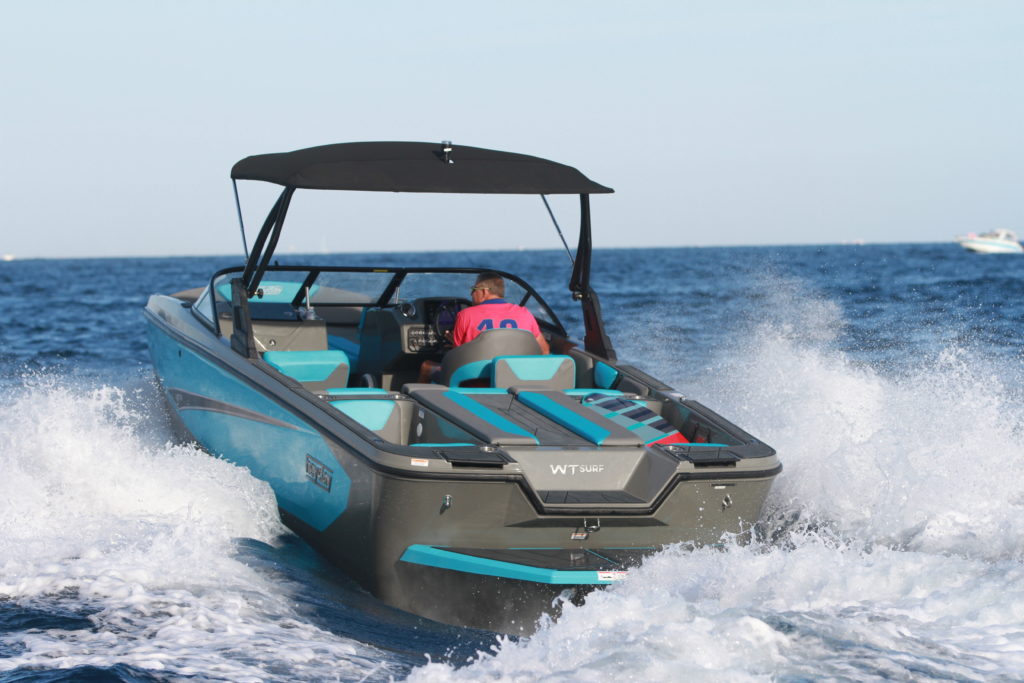 Can you tell us a little bit about the 2019 Bayliner range?
For Bayliner, we've got a couple products coming out. The first are the DX 2000 and the DX 2050, those are two new deck boats. The 2000 is this outboard model, the 2050 is the stern drive model and they actually come with three different floor plans that have to be ordered from the dealer at time of order placement but you'll have wether it's outboard or stern drive, you'll have a single console version which then opens up the all cockpit from the bow rider in front of the single console all the way around the port side of the boat into an L lounge and then a second floor plan that adds an entertainment center, on the port side across from the captain's console and then the third version who adds a windshield on top of that so you have a dual console product, so you've got basically six models with two propulsions choices in that 20' size range.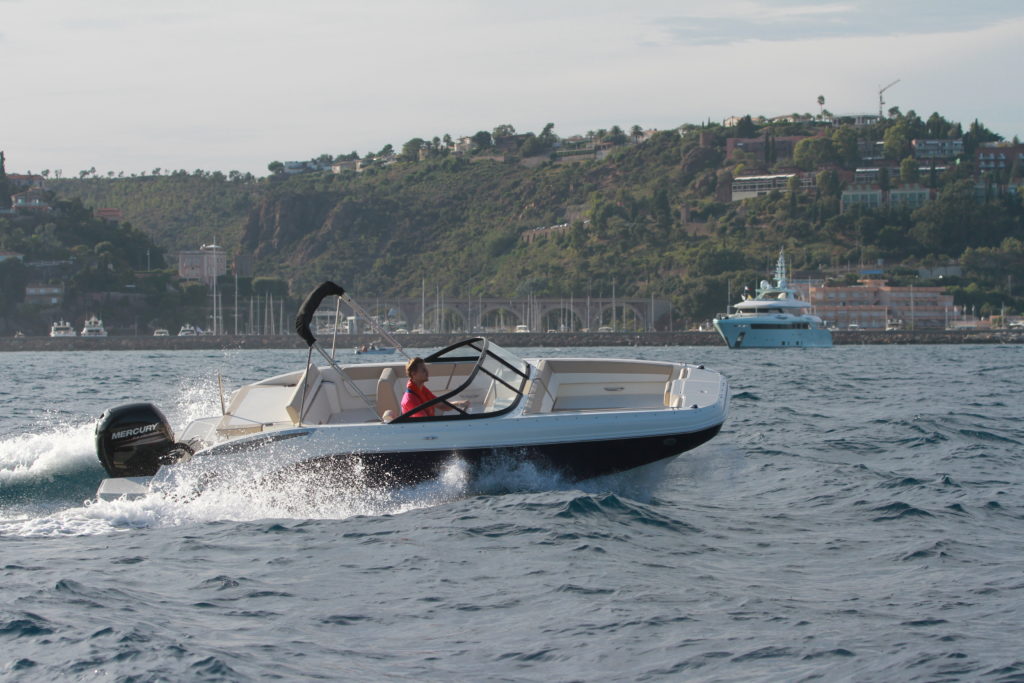 Then, after the deck boats, the other big news that we have is our VR6 Cuddy. We're playing  off of the VR5 Cuddy that was introduced in a market place about a year and half ago, that will end up eventually replacing our 742 but for next year we also have a 742 R which will be a fully featured product with no options. It basically has everything included.
To back up about the VR6 Cuddy, lots of cool things about it. You've got an entertainment cook center behind the captain chair in the cockpit, which makes accessibility for your overnighting convenient with a refrigerator and a cooktop stove and a sink. Inside the cuddy, we've got what we believe is the first ever in a boat this size, in the 5 to 7 meters range, where the cuddy will actually sleep four people. It's a double berthed, situation where we've got the traditional banks on the lower end running fore and aft and then we have the second level that runs port to starboard.
What is today the Bayliner target ?
We are looking at really three customers, I'll call it globally for Bayliner being such a good value in every size range we competed in, we are a very good brand to attract first time boaters which is good for our industry, good for our brand because it broadens the base of boaters around the world. Second target is what we call a boomerang boater and what a boomerang boater is a young adult that grew up in a boating family that is now in their career and has disposable income to then buy a boat of their own you know because they enjoyed so much with the parents growing up, now it's their time to get involved in the sport and be able to buy a product where it's at a good value and makes smart choice for then. And then the other is a value seeking boater, so an experienced boater that necessarily not all the bells and whistles, trip their trigger, it's more of a how I make a smart decision or an investment with my money for the boat of this size, and what Bayliner we believe we're that boat of choice for that person. And then, to contrast a little bit with Heyday, Heyday will go after pretty much what we call a Gen X person, so call at thirty-five to forty-five years of age, active, they are young at heart, we get some baby boomer in there young at heart but it becomes a financially accessible product for them built off of some of the Bayliner value propositions where you give them enough for the boat to do what it's intended to do without having an unnecessary equipment onboard that starts to rack the bill up for the acquisition price.
Do you have a global world strategy or do you have a different strategy for the different parts of the world ?
What we like to do in my mantra within the company is to think global, act local, so as we look at the brands overall wether it's Bayliner or Heyday, we want to make sure from a branding stand point to create awareness and consideration for the brands that it's global messaging to the extent that we can and then as we look at the international markets, Europe is different than the US and sometimes the US is a little bit different than Canada although they are fairly closely linked, we need to bring in that global regional influence in our marketing message as well as our portfolio. An example is in Europe for our Cuddy series, we only build that for the European market because Cuddy is pretty much a non existent market in North America but it's something that's very big overthere and then, conversely, the deck boats had always been a big North American market place that we haven't built over in Europe yet. We look at how this new DX series is received and then they are the VR runabout for instance. There is a point there where it's a global product built in both of our plants but yet, it might be something a little different in the European version versus the North American version and one of those things is the cockpit table. In North America, people pretty much think the cockpit table is a nuisance, it gets in their way, they just kind eat their sandwich on the back swim deck where as in Europe, people really enjoy sitting around the cockpit table, putting the picnic out on the table and enjoying the refreshment and their food.