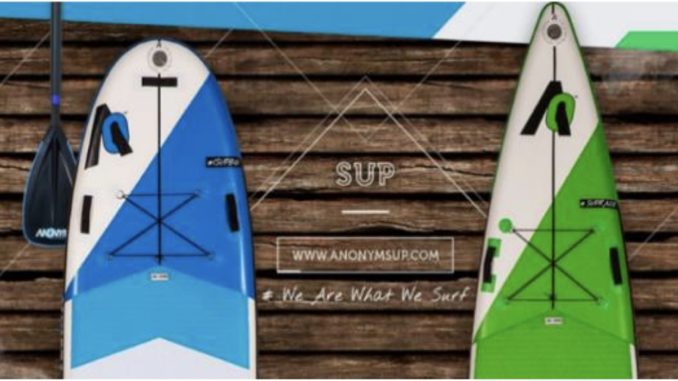 World leader in inflatable and Rigid-Inflatable Boats, Zodiac Nautic just announced the acquisition of Anonym SUP, a renowned designer and manufacturer of Stand up Paddles based in Hossegor, France.
Zodiac Nautic introduced the Drop Stitch technology in the 90s to create inflatable floors that felt rigid for its boats. Since then, the company has perfected its use of the material and developed a new thermo-bonding technology that made it possible to completely remove the use of glue and solvants in the manufacturing process, thus creating cleaner products. The technical breakthroughs involved can easily be adapted to a large variety of inflatable products dedicated to fun and performance on water.
Anonym SUP specializes in creating high quality stand-up paddles
Anonym SUP specializes in creating high quality stand-up paddles adapted to all leisure and competitive activities : cruising, racing, surfing, yoga & fitness, fresh water and fishing. Based in Hossegor, France, one of the biggest surfing destinations in the World, Anonym SUP develops an innovative, eco-friendly and beautifully designed range of products that have attracted attention in the industry.
The strong industrial, technical and business synergies between the two companies will allow Zodiac to broaden its product catalog and immediately offer innovative SUPs at its dealerships worldwide, as well as other innovative products for sports and mobility currently in development.
« Its creativity and the capacity of its team to understand and anticipate their users' needs have convinced us that Anonym is a very strong partner to build our future » says Dominique Heber-Suffrin, CEO of Zodiac Nautic Group.
Matthieu Guyonnaud, founder and CEO of Anonyml SUP, adds « I am very enthusiastic to be joining Zodiac, one of the biggest brands in Boating, because they stay true to the Start-up spirit of their beginnings. Together, we will accelerate innovation and extend the global reach of our products.
This acquisition will strengthen Zodiac's commitment to offer high-performance products that are simple to use, accessible to anyone and provide unforgettable adventures on the water as emphasized in their new Brand slogan : Keep Exploring.
Read more about Zodiac
Dominique Heber-Suffrin – CEO Zodiac Nautic – Interview Exclusive