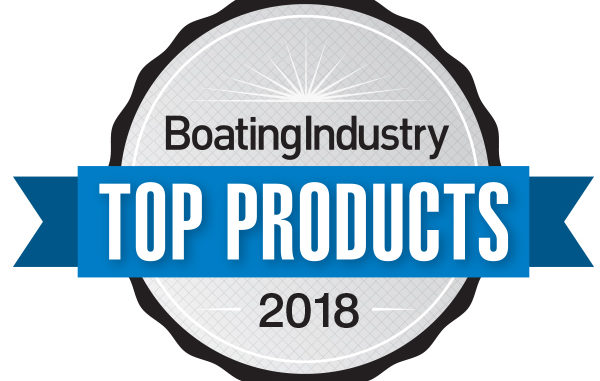 Mercury Marine's all-new 3.4L V-6 FourStroke outboard lineup has been selected as a 2018 Top Product by Boating Industry.  The award, which was officially announced on Tuesday May 1st, honors Mercury for its commitment to innovation.
"The 3.4L V6's versatility and ability to address multiple outboard market segments is evident," said Tim Hennagir, Boating Industry editor. "The double-digit improvements in low cruise speed, fuel economy and high-speed fuel economy percentages are also impressive. The big boost in alternator capacity is a welcome addition for powering the increased electronics load that comes with today's bigger boats."
This is the second major award Mercury has won for its new engine platform which was officially unveiled during the 2018 Miami International Boat Show.  Mercury was also awarded the 2018 Innovation Award by the National Marine Manufacturers Association in the Outboard Engine category in February.
The feedback on these engines has been incredible
"We want to thank Boating Industry for selecting our 3.4L V-6 FourStroke outboard lineup as a Top Product," said Brian Meyer, Mercury Marine product manager. "The feedback on these engines has been incredible and consumers have been impressed with the new look, design and features that are designed to enhance the boating experience.  Winning this award is another indicator that our team has developed an engine that will set a new benchmark in the marine industry."
The 3.4L V-6 employs a large displacement, naturally aspirated powerhead and proven mid‑section and drive-system designs. Additionally, the 3.4L V-6 outboards are exceptionally versatile, offering the option of mechanical or digital controls, hydraulic or power steering, and black or white cowls on FourStroke-branded products, as well as a variety of accent panel colors.  This versatility makes the new V‑6 an ideal engine for repower applications.