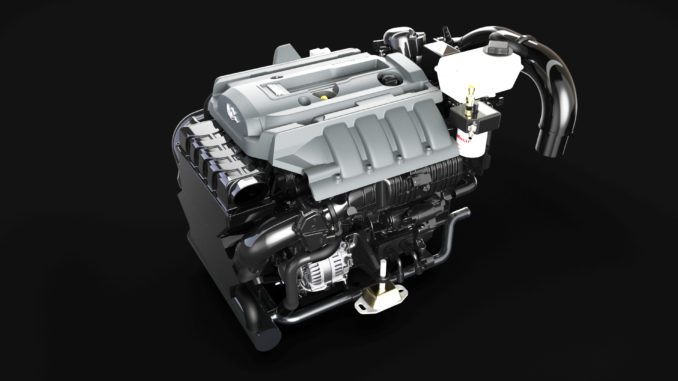 Indmar announced the first-ever Ecoboost marine engine to the marine industry. This engine is the newest addition to the suite of Indmar Marine Engines, the 2.3L EcoBoost by Indmar. The bold, uncompromising nature of the 2.3L EcoBoost was evident at first sight, even next to its head turning big brother, the ROUSHCharged Raptor 575. 
Ford introduced EcoBoost technology in 2011. Today, it can be found in various configurations across the Ford and Lincoln product line. The 2.3L application specifically powers SUV's like the Lincoln MKC and Ford Explorer along with performance cars like the Mustang and Focus RS and off road vehicles like the all-new Ford Ranger and soon to be released Ford Bronco. EcoBoost is a proven technology that continues to break new ground and today it's opening new doors in the marine industry.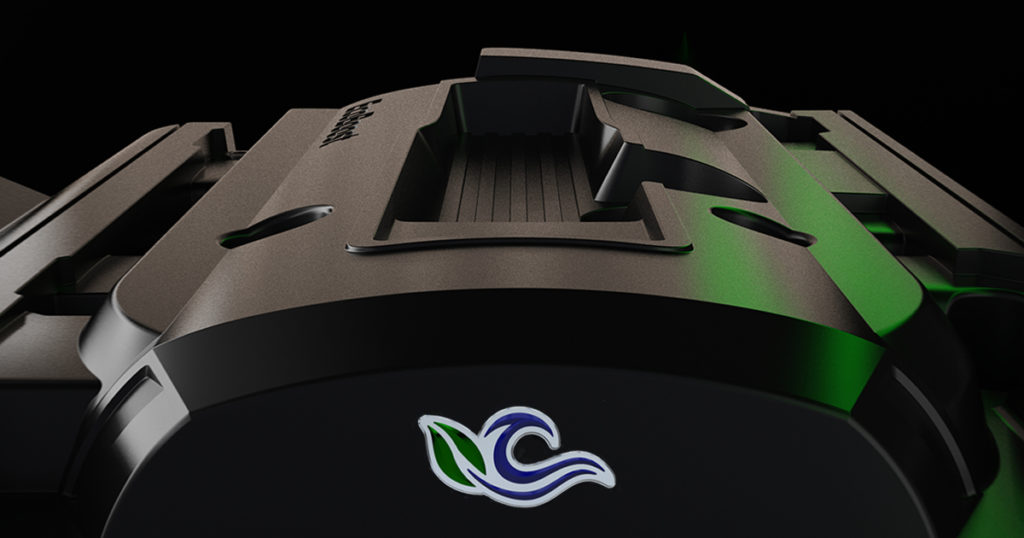 "For over 48 years now, Indmar has been focused on the future, introducing new innovations and technologies that have enabled the sport and the industry to progress and grow," explained Chuck Rowe, President of Indmar Marine Engines.  "These innovations did not just change the way we power a boat, they changed the way we ski, wakeboard and surf behind a boat. – And today, with the Ecoboost, we are giving birth to an all-new platform of inboard performance.  One that is capable of powering multiple applications and offers boat builders significantly reduced install times."

Indmar's engineering team selected the 2.3L EcoBoost motor that is heavily fortified to produce more reliable horsepower in the high performance Mustang application.  A state-of-the-art production engine that stands to be the strongest and most robust turbocharged inline-four yet. 

135 Horsepower per Liter!
The rorty 2.3L EcoBoost by Indmar is a gasoline turbocharged direct injection (GTDI) engine that incorporates three fuel saving and performance enhancing technologies into one engine design – forced air induction via turbo charging, power maximizing direct fuel injection and variable cam timing.
Not only is the 2.3L loaded with innovative technologies, the lightweight compact package delivers a big punch, touting 350 lb-ft of torque and 310 horsepower – it's also an overachiever that produces power ratings equal to or greater than it's competitors that come in larger packages. the Ecoboost is the only turbocharged marine engine in its segment and it's the most powerful inboard marine engine per liter, packing 135 horsepower per liter. The kind of performance that comes standard with a dose of adrenaline and proves that the 2.3L EcoBoost by Indmar may be small in stature, but fierce in power!
Specifications
| | |
| --- | --- |
| Type | Four Stroke turbocharged |
| Horsepower | 310 hp |
| Engine Type | 4 cylinders inline-16 Valves, DOHC |
| Displacement | 138.2 cu in (2,3 Liters) |
| Induction System | Turbocharged |
| Torque | 350 lb-ft (474 Nm) |
| Full Throttle RPM | 4,800 rpm |