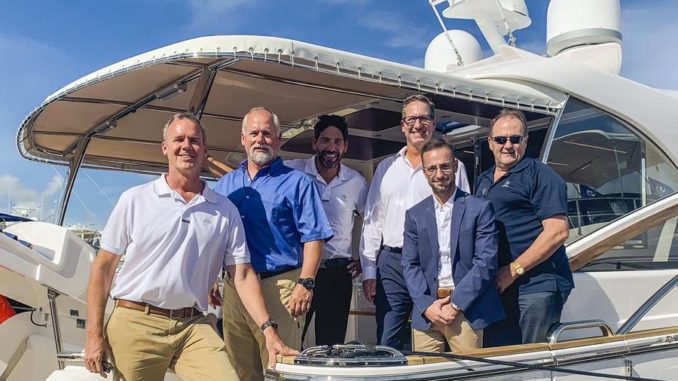 Australia's luxury motor yacht builder, Riviera, continues to grow in the Americas with the appointment of Sun Country Marine as representative in southern California.
Sun Country Marine has three iconic coastal locations – at San Diego, Dana Point and Newport Beach. The company celebrated its 30th anniversary at the end of last year by opening two additional coastal offices, at Marina Del Ray and a second office in Newport Beach.
We were particularly impressed by Riviera
Sun Country Marine CEO Mike Basso said: "We are delighted to join the Riviera family. We have a great synergy with Riviera in our commitment to quality and to owner care.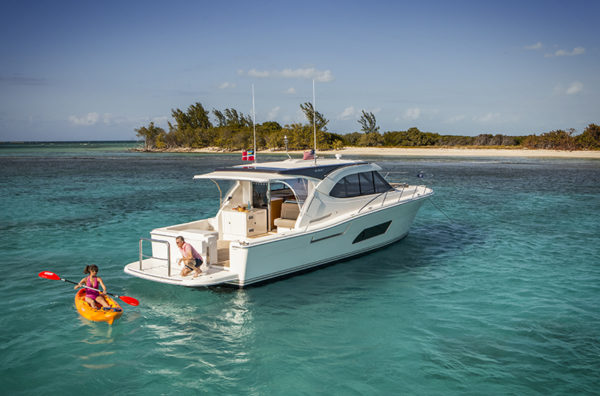 "We were particularly impressed by Riviera's spectacular nine-model showcase during the Fort Lauderdale International Boat Show late last year. It demonstrated a genuine commitment to the highest level of presentation of quality motor yachts" said Mike Basso from Sun Country Marine.
"Riviera's five unique collections across Flybridge, Sport Yachts, SUVs, Sports Motor Yachts and the classically styled Belize models offer the options our clients demand. Our commitment to ensuring clients can directly touch and inspect new motor yachts is borne out through the nine new Riviera motor yachts, including three SUV models and three Sport Yachts that are now in production. We also have two 39 Sports Motor Yachts and a 395 SUV that will be arriving in southern California in early 2019."
"We are proud to join Riviera to display three new motor yachts at this weekend's San Diego Boat Show. We will have 445 and 525 SUV models and a 4800 Sport Yacht for boating enthusiasts to inspect."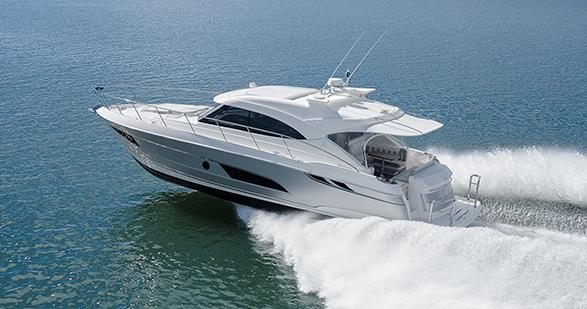 Riviera CEO Wes Moxey said that Sun Country Marine has for many years demonstrated a thorough understanding of the motor yacht market in California and is held in high esteem.
Riviera has a large and loyal owner base in California
"Riviera has a large and loyal owner base in California and Sun Country Marine will provide powerful support and service to our existing owners as well as to a growing market of luxury motor yacht enthusiasts.
"Our world-renowned quality, luxury, innovation, blue-water sea-keeping abilities and superior owner support will be further enhanced with the appointment of Mike Basso and his Sun Country Marine team."
Sun Country Marine offers three different locations : San Diego Yacht Center, Dana Point Yacht Center and Newport Beach.
For more information : https://suncountrymarine.com