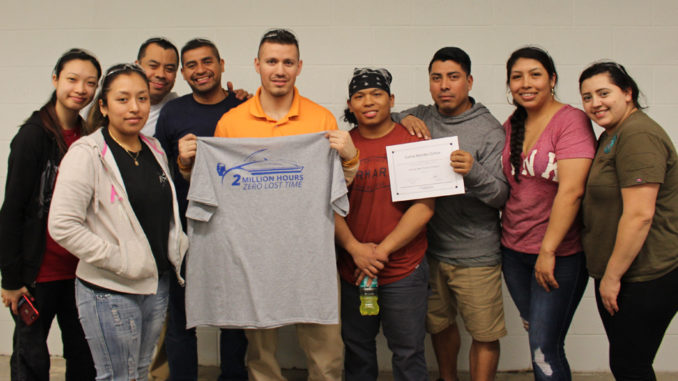 Brunswick's Fort Wayne Operations, producer of Harris Pontoon Boats, Crestliner, Lund and Cypress Cay Pontoons, is celebrating a major safety milestone, reporting more than two million hours of no lost time incidents. The award-winning facility has been injury free since 2016 at its 360,000 square-foot manufacturing facility in Ft. Wayne, Indiana.
"We pride ourselves on promoting a safe and sustainable work environment for our employees and continuing to engage our entire team in working safely every day," said Steve Langlais, Brunswick Ft. Wayne Operations president. "Two million hours of no lost time is an incredible achievement and I am proud of the culture we have created here in Ft. Wayne and the attention to detail paid by all of our employees."
Langlais and the Brunswick leadership team recently held a celebration for all employees in Ft. Wayne to honor them for their commitment to safety.
"We dedicate a lot of time and effort to preparation and prevention in our manufacturing facility," said Langlais. "This honor is a testimony to the sustainability of our safety culture at Brunswick, our employees and the communities where we live and work."
Brunswick Fort Wayne Operations has been manufacturing award-winning recreational boats for more than 50 years in Ft. Wayne, driving plant-wide engagement and communication to raise safety to a record level of awareness.  The plant is currently on track to cut recordable incidents and its Recordable Incident Rate by 50%.
The manufacturing operation in Ft. Wayne continues to grow thanks in part to the success of the pontoon market and category leading products from the company's leading boat brands. This growth has resulted in the doubling of the Ft. Wayne workforce since 2013.