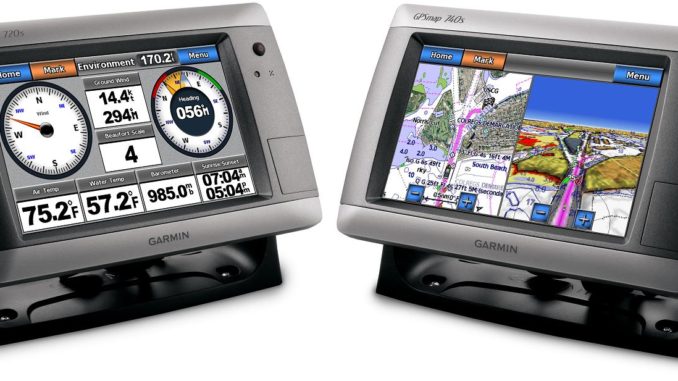 Level : Beginner       Time : 30 minutes – 1h
Electronic devices, especially GPS, are evolving very rapidly and customers are faced with the constant temptation to change their equipment. Unfortunately, during this operation, most parts lose their roads, points and other navigation data. However, this situation is not a fatality, because it is quite possible to transfer valuable data. Follow the guide!
A new and more modern device has come to the market. It could be because you change your boat or because you receive a gift. There are many reasons to change a fish finder or GPS. However, many of them are attached to waypoints, itineraries or other information from their previous navigation and some renounce even to change their device for this reason. For all that, the solution is fairly easy. You just need to know the method.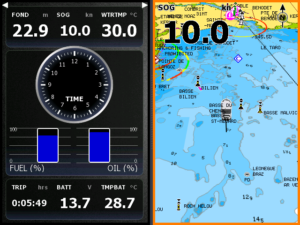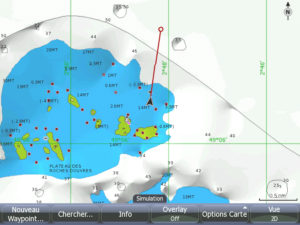 For the less experienced, the manual recording of the points is, of course, a solution. It can be a delicate, boring, source of errors and especially very long. What's more, this limits the recovery to single points and not the associated data.
The computing way is still the most precise and especially the fastest. As a prerequisite, your device must be able to be connected to a computer. You can save your navigation data on a memory card after reading it on a computer. Of course, you must also have a desktop computer or laptop (PC or Mac) and the user manual of the new device.
1 – Transfer Files to Your Computer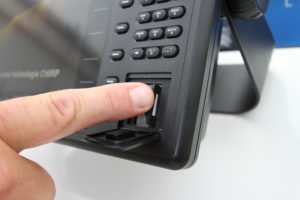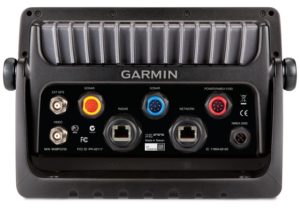 Begin to transfer your data on the computer either with a cable, a memory card or with the latest devices with a wireless connection.
2 – Check the Format
Once the files are recovered on the computer, check to see which format your data are saved in. Indeed, each device or brand uses a particular file format that is not necessarily the same as other competing brands. There may also be a different format depending on the ranges within the same brand. We can for example find formats gpx, usr, OziExplorer, Keystroke Language (KML) or Mapsend.
Once the format is found, go through your new device's manual to find out which format it uses. You can generally find this information at the end of the manual with all the specifications.
3 – If the Formats are the Same
The format may remain the same, as is the case for Garmin, which always uses the same format (gpx) for a long time. In this case, you just have to transfer your old data onto your new device and the trick is played.
4 – If the Formats are Different
Unfortunately, in many cases, either because it is not the same brand or not the same generation, the formats are different. It will therefore be necessary to convert old files to make them compatible with the new device.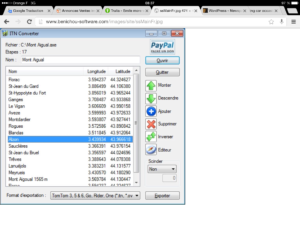 5 – Download Conversion Software
To convert the files, you need a conversion software. This is a tool that is easily found on the internet and it's usually free. There are several softwares, but you can use for example ITN Converter or GPS Babel. You just have to download it.
You can also use online services such as www.tracegps.com or www.gpsies.com to convert files directly without the need to install software on your computer.
Once the files are transferred and before you convert them, do not forget to make a copy, saved in a different folder, in case of a problem. You can always count on this as back up.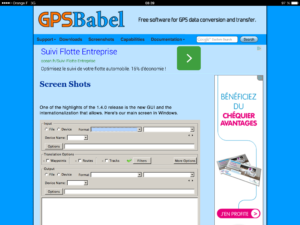 6 – Convert Files
Once the software is downloaded and installed, convert the files. The method is different depending on the software, but it's usually fairly simple. Make a first attempt to verify that it works before converting all of the files.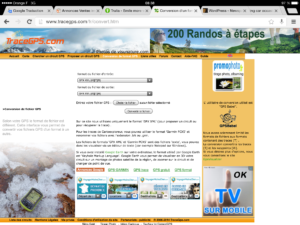 7 – Transfer the Converted Files to the New Device
Once the files have been converted, all you have to do is transfer them to the new device using one of the methods available on the new device (memory card, cable, wifi…).
If you have followed all the steps, you should find your favorite spots on your new device. It is sometimes necessary, after downloading, to shutdown the device which has just received the files and to turn it on afterwards to see if your data appears.
Good to know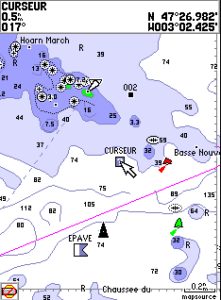 8 – Backup Your Data
Even though computing has made a lot of progress, media storage does not have an eternal lifespan. What's more, in a hostile environment such as the marine world, you are not immune to a breakdown or failure of your navigation devices. So that you don't lose your data, it is better to regularly backup your computer, at least once or twice a year.
9 – Before Buying, Check the Specifications
If the transfer is not really difficult, it's important to check if your old and your new device uses a current format. The most commons are for example gpx, usr, OziExplorer, Keyhole Markup Language(KML) or Mapsend.
Indeed, if your buy an « exotic » brand with and « exotic » format, you may have some problems recovering and transferring your data.
10 – Clean and Restore the Factory Setting of Your Old Device
If you want to sell your old device, don't forget to format the memory. This operation will clean your device for the next owner and make your personal information disappear. It's also a good idea to restore the factory setting to propose a device like new, easier to sell.