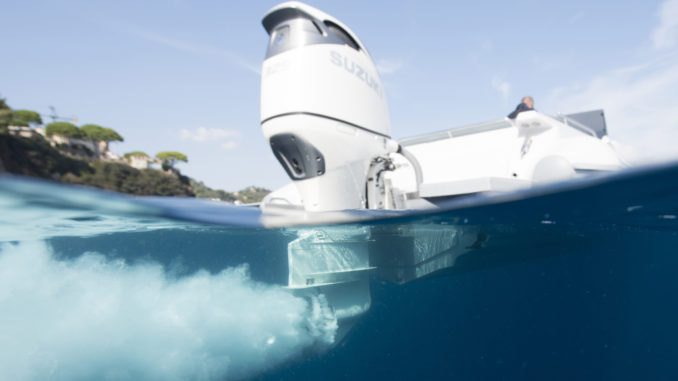 Suzuki just announced the introduction of a bespoke range of performance propellers for its ultimate four stroke outboards. The new propeller range will be known as Watergrip and will provide Suzuki outboards with the ultimate performance with their new features.
WATERGRIP Standard

The standard WATERGRIP propellers will benefit from a new inter-changeable bush system that has been designed to reduce slippage and protect the outboard from impact. Furthermore, the new bush system can be easily replaced when required, without the need for a special press fitting machine.
WATERGRIP Dual

Suzuki's new DF325A and flagship DF350A models receive their own WATERGRIP Dual propellers, which will help achieve higher performance and stability and a more efficient conversion of engine output to thrust with contra-rotating propellers.
WATERGRIP Sport

Previewed as a concept, this third addition to the WATERGRIP range will be a new series of Suzuki propellers designed to give more steering stability.
Yasuharu Osawa, Executive General Manager for Suzuki's Global Marine & Power Products Division, said, "We are excited to launch this new range of propellers and we hope that they will help provide Suzuki owners with the ultimate boating experience and lead to even more boaters around the world becoming Suzuki fans."