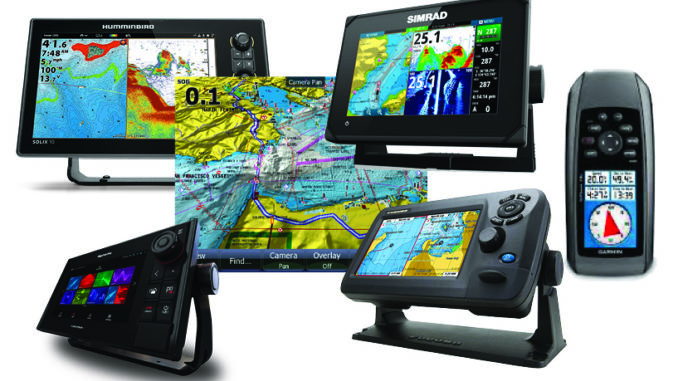 Like the engine, the GPS has become an indispensable element on board. Useful for tracing a route or finding a fishing spot, the GPS is also an important part of your safety, especially when connected to an AIS module. Moreover, year after year, it has turned into a real hub, capable of centralizing on its screen the functions of many other devices; just like what a smartphone does today.Still, the choices are vast and before you take out your blue card, it is necessary to precisely identify what your needs are to choose the right model.
Handheld GPS or Multifunction displays GPS?
The choice between a handheld GPS and an attached model is directly linked to your use, but also to your boat. If you are a fan of outdoor activities and not just of boating, the handheld GPS seems obvious, as you can use it for hiking, geocaching or even when skiing. You can fit in your pocket or hang it around your neck and it has a modern day autonomy. In addition, some models offer a nice color and touchscreen display and also accept SD cards to save routes or load an extra map. You can also opt for a multifunctional model, able to adapt to many activities. The handheld GPS can also be justified for a small craft without a console or with too little space to a flush mount model.In terms of disadvantages, the main obstacle is of course the size of the screen that rarely exceeds 5 inches. It can also easily mislead and if it falls into the water, you have little chance of recovering it.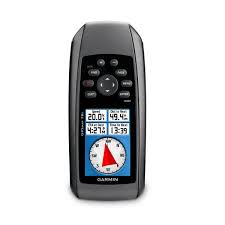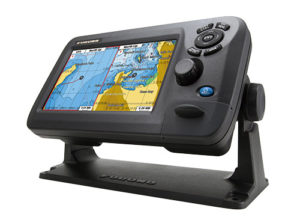 For a bigger boat, the flush mount model is the best option, because it allows you to fully enjoy the map. This solution is also more aesthetic and it's an easy way to integrate the device into the complete network.Finally, some people opt for a handheld device to avoid it being stolen when the boat is not in use or simply to keep the GPS protected from the elements. Unless you choose a built-in model, most GPS devices are now all installed on a bracket, which makes them easy to remove.
GPS only or combo?
Again, this choice is linked to the use, the budget and the place you have. Specifically, if you are neither a fisherman nor a diver, a sounder will not be of much use to you except to detect the shallow parts of the lake or the place where you sail.Likewise, if you have a small boat, a small GPS can be a good choice because with a small screen you will really enjoy the "screen sharing" mode.On the other hand, if you are a fisherman or a diver, the fishfinder will be essential.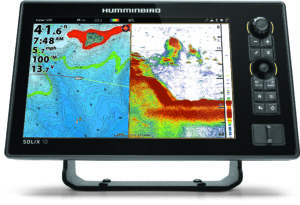 Some years ago, the question to buy two separate devices or a combo was pertinent. Now, unless you are a professional or someone with specific uses to buy a professional fishfinder, the combo offers very good results.Finally, if you own a big boat, you can afford the luxury of a large multifunction display, big enough to enjoy perfectly the map and the fishfinder and in this case, the multifunction display will also become a navigation center linking the other devices or sensor with the NMEA network. Regarding the budget, it's easy today to find a GPS for around $100 but you can also find a very sophisticated device with a wide screen at almost $10,000. But, in most situations, you can have a combo for not a lot more than just a GPS. It seems clever to opt for a combo.
Touchscreen or keyboard?
Even in 2018, the debate continues but 80 % of products are now available with a touchscreen. The technology is better than before and we don't have issues with water or humidity.There are only two issues with the touchscreen. The first is the size of the screen. For small devices with a screen smaller than 5'', it's sometimes difficult to use a touchscreen. The other problem is the context. If you use your boat in rough water, it will be difficult to use a touchscreen.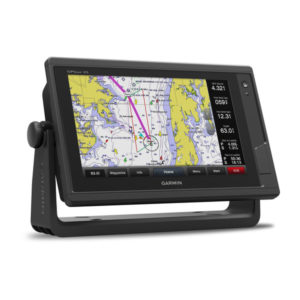 In these two situations, models with buttons and multifunctional pads have an advantage and some manufacturers offer both systems. The last thing to know if you want a touchscreen, is the quality of the technology of the screen. You have to be sure that it is a capacitive screen with more sensors and a more fluid operation for a better experience.
What size?
The size issue is related to two factors; type of use and the size of your boat.If a few years ago, 3.5 inch screens were common, we are now talking about an average size of 7 or 9 inches and the products of 12 and 16 inches are becoming more and more common. However, if your sailings are limited along the coasts and GPS is just a way to know where you are, an entry-level model with a small screen may be enough.
On the other hand, if you are a knowledgeable user with dozens of roads and hundreds of waypoints in memory, you will instead move to a larger model with a high-quality screen that will be an advantage for the cartography.
The other important criterion is of course the size of the craft and especially the console or cockpit. There is nothing better than a flush mount, perfectly readable by the pilot. However, some opt for a bracket mount; another way to enjoy its GPS. However, beware of not choosing something too big that can disturb the piloting.
What screen?
Besides the size, the definition offered by the screen is important because the higher the definition, the more you will benefit from the details and information provided by the mapping.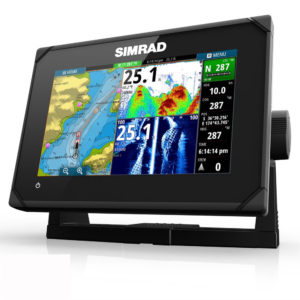 Regarding the type of screen, the minimum is to opt for an antireflection model readable in full sun. For a handheld model, consider a TFT screen with a minimum resolution of 160 x 240 pixels. For an attached model, a screen with at least 256 colors and a 480 x 272 pixel resolution is now a minimum. On the other hand, it is possible today to enjoy an Ultra HD screen, displaying millions of colors that will make the experience more interesting.
Memory capacity
To support good mapping, your GPS must have sufficient memory (RAM) which will make the use smooth. Unfortunately, this data is not always very easy to find in the specifications. Also, if you like to save routes and Waypoints, backup memory is also important. Again, this information is not systematically given. However, there is the ability to register Waypoints and routes. For a correct use, 50 routes and 500 Waypoints are therefore a minimum. Then, some devices have one or even two memory card readers (usually in SD format) that will allow you to significantly increase the recording capacity, an element not to be neglected.
What cartography?
A GPS without mapping is a little bit like a bicycle without wheels. The choice is now between two types of mapping; those developed by GPS manufacturers and those compatible with many devices of different brands.
Homeowner maps
In this case, the brand develops the hardware and mapping the same way as Apple does. The advantage of this solution is, first of all, the perfect compatibility since the mapping was developed  the same time as the GPS, optimizing the operation. In addition, it allows to fully exploit the capacities of the device, but also all the resources offered by the mapping.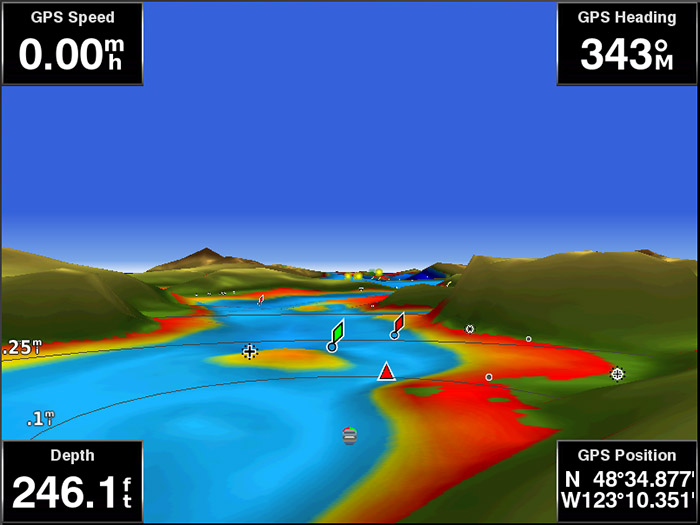 Finally, this solution allows you to benefit from some exclusive advantages to the brand. This solution is used by Garmin and its G2 Vision mapping and by Furuno and its Navnet TZ2 mapping. A disadvantage of this solution is that you are a prisoner of the manufacturer's mapping system.
Compatible mappings
Besides Garmin and Furuno, the other manufacturers have opted for a solution consisting of building the GPS, but using a mapping compatible for many brands; a bit like Android for the smartphones and tablets. The advantages of this solution are mainly linked to the opening provided by a cartography almost "universal" even if in fact, it does not really give you the possibility to tinker with the mapping. Moreover there are now devices that accept several types of mapping to adapt the device to specific needs if necessary.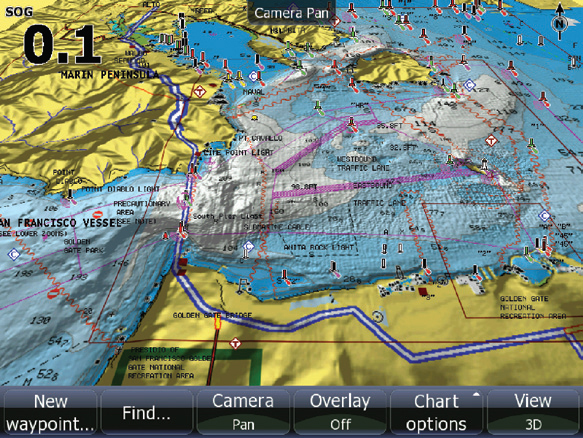 On the other side of the coin, the mapping is not native and needs adjustments for each device, which can sometimes lead to bugs, slowdowns or not fully exploiting the possibilities of the device and cartography.
What connectivity?
Most GPS systems now incorporate connections to communicate with other devices, with a network onboard or with your smartphone or computer. One finds on the one hand the physical connections, namely NMEA (0183 or 2000), Ethernet and USB. These connections make it possible to make updates, to load mappings or routes prepared beforehand on your PC for example. The NMEA allows you to connect your GPS to other devices, sensors or accessories in order to create a network. Specifically, GPS devices equipped with this technology can be connected to a sonar module, a radar, to your engine, or to a camera. These are just a few examples.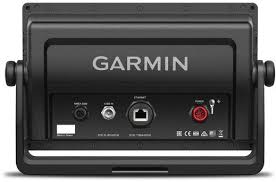 Wireless connections have also emerged, namely Wifi, Bluetooth or more reserved connections like the ANT + at Garmin. These connections also make it possible to make updates (using wifi) or to receive updated data like the weather forecast. Bluetooth offers the ability to connect your smartphone or tablet to the GPS so you can access the data on these devices. It also allows you to play your music on the GPS and manage and receive your calls and text messages on your GPS (no more peace of mind). Proprietary connections, such as the ANT +, allow you to connect your device to certain types of compatible sensors.
Budget
As the offer is very diverse, the rates also vary a lot. It is possible to find a basic GPS for around $120 but you can also buy a very sophisticated model with a 24'' screen for $12,000. Between these two devices, you have lot of possibilities, depending on your needs and your budget.
---
Smartphone and tablet alternative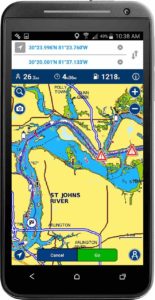 As in many aspects of our daily lives, smartphones and tablets have found a place in the nautical world. In addition to the applications that allow your device to communicate with a GPS using Wifi or Bluetooth, today we can find real alternatives to marine GPS. It's, for example, what Navionics offers with their application.
Be careful, however, to choose an application that works in "offline" mode if you plan to sail a little far from the coasts. Likewise, if smartphone and tablet GPS modules have evolved, the antennas are not at the same level as on a true marine GPS. They are a little less precise than the reactivity of your software.
Finally, if marine GPS devices are designed to withstand the weather, this is rarely the case for your smartphone or tablet. You will have to add a waterproof shell, but also a power supply, because GPS is energy intensive.