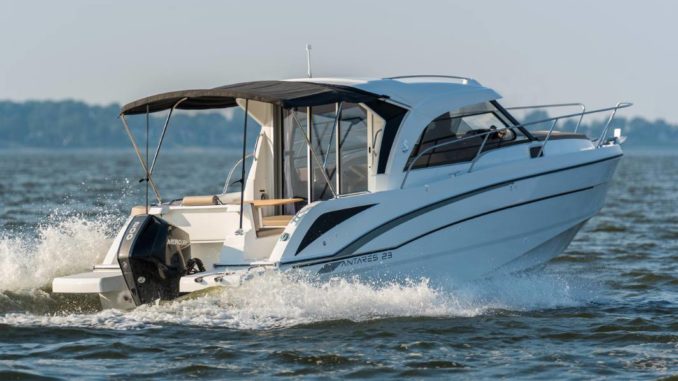 Nautical Ventures Marine offers top quality water sports products and support along with a highly trained, experienced and caring staff, making this addition to the Beneteau dealership network a natural fit.
Nautical Ventures will focus its marketing and sales efforts for the Beneteau outboard boat products out of their locations in Florida. They will have Beneteau Antares models on site, including the Antares 21, 23 and 27-foot models available for sea trial by November 15, 2018. Additionally, Nautical Ventures will offer full service, factory warranty and support on all Antares boats. "We are thrilled to be part of the Beneteau family and the new Antares models will fit a boating niche not yet represented in the South Florida market." states Roger Moore, Owner and CEO at Nautical Ventures.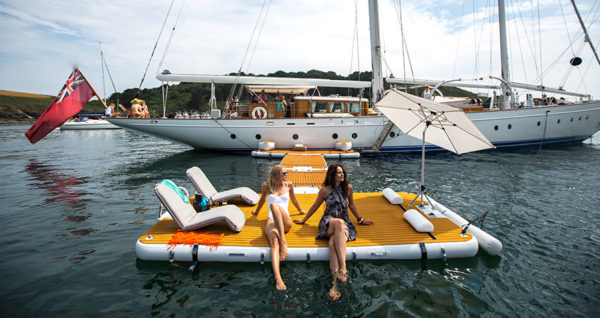 This new partnership will benefit both companies in the search of customer satisfaction and proximity. As Beneteau is expanding their line of recreational and cruising outboard ranges, it was just a logical path. "We are very pleased to welcome Nautical Ventures into the Beneteau family. Nautical Ventures is fully customer orientated, and has a very strong technical team. It is the best partner to develop our three Antares ranges." commented Jean-Francois Lair, Director of Sales at Beneteau America.
Beneteau will introduce the new Antares Barracuda 23 at the Fort Lauderdale Boat Show, October 31 through November 4 on docks G/H. Other Beneteau outboards on display and ready to tour include the Antares 21, 23 and 27 as well as the Antares Barracuda 27.
About Beneteau
The French brand, founded in 1884, builds a comprehensive range of sailing yachts and powerboats available through its worldwide dealer network. For more than 130 years, Beneteau has pioneered advances in architecture, design, technology, materials, processes, production and services. From high-performing one designs for top-level racing to comfortable and elegant cruising yachts, Beneteau's sailing yachts and powerboats are famous worldwide for their innovation, quality, and seaworthiness.
About Nautical Ventures
Nautical Ventures has been taking care of customers since 1985. Nautical Ventures has locations in Dania Beach, North Palm Beach and Riviera Beach, Fl. Contact: Roger Moore at 007@nauticalventures.com