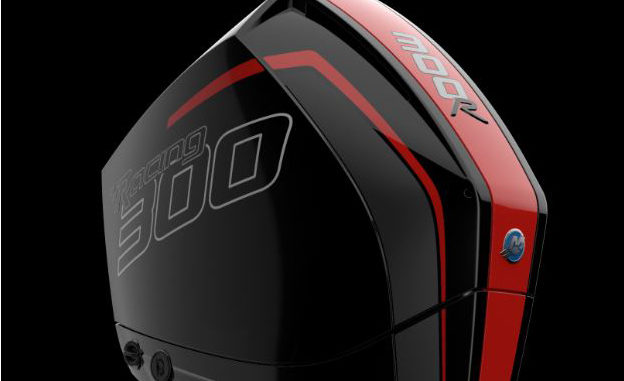 Designed, developed and manufactured by Mercury Racing, the naturally aspirated, 4.6L V-8 fourstroke engines share Mercury Racing's venerable Quad Cam Four Valve (QC4) sterndrive DNA – complete with aluminum four-valve cylinder heads and dual overhead camshaft (DOHC) valve train. The four valve heads and DOHC valve train is integrated with Mercury's proprietary V-8 cylinder block, packed with high performance hardware. The new platform replaces the two-stroke V-6 250XS and 300XS models.
No Replacement for Displacement The stout V-8 powerhead provides an astounding 44% in increased displacement compared to the legacy two-strokes. That, combined with four valves per cylinder and the DOHC valve train, enables the new four-strokes to generate unprecedented torque and unmatched acceleration from the lower end of the power band up to maximum engine speed. All of this on 87-octane (90 RON) pump fuel while maintaining a comparable weight as their legacy two-stroke cousins. The weight savings can be attributed to the state-of-the-art powerhead components including composite intake runners. Both models are backed by a three-year factory warranty.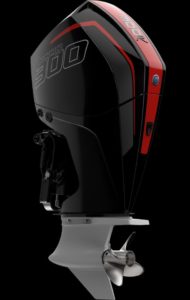 Designed, developed and manufactured by Mercury Racing
Repower Marvels Models accept either traditional throttle and shift cables or DTS (Digital Throttle & Shift).   Throttle and shift actuation, handled electronically on the engine for both traditional and  DTS rigging, replaces the lag and hesitation of mechanical throttle and shift cables with digital precision, resulting in smooth shifting and instant throttle response.
The availability of either rigging system enhances the repower versatility of the engine.
250R 
The 250R pumps out 250 prop shaft horsepower and much higher torque than the 250XS it replaces. The efficient and durable Sport Master gearcase, in the correct application – will enhance boat handling, top speed and efficiency.
Read More About Mercury: