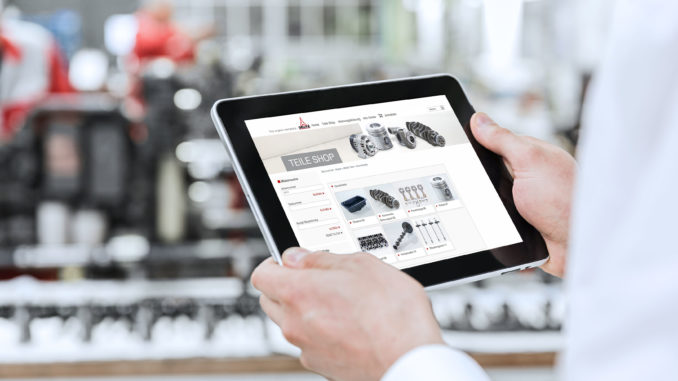 DEUTZ invests in digital strategy and launches new online service portal including parts shop
DEUTZ and its network of dealers have launched a service portal for workshops, end customers and machine operators. At www.deutz-serviceportal.com, customers can now access all of the available information about the  aftersales offering and can order genuine DEUTZ spare parts from their local service partners 24/7. Prior to the launch, the portal underwent a successful test phase involving a pilot partner.
There is an extensive range of spare parts for DEUTZ engines available on the internet, but it is often difficult to find the right one. Only the DEUTZ service portal can accurately identify all suitable spare parts. The portal's ability to access the documentation for more than 1.5 million engines, and therefore to be the most up to date with regards to technical developments, is a decisive benefit. It can display a list of spare parts to match each engine number, for example.
This allows delivery times to be minimised
The service portal combines the benefits of the World Wide Web – unlimited availability round the clock – with the strengths offered by an expert local aftersales service. The provision of aftersales support and parts delivery will remain in the hands of the customer's local DEUTZ partner. This allows delivery times to be minimised and the most efficient support to be provided. A major plus for business customers is the ability for customized price agreements to be displayed in the online shop, while delivery times are displayed in real time based on the availability in the aftersales network.
But, as the name suggests, the service portal is more than just a web shop – it also offers customers a wide range of functions and content relating to all aspects of DEUTZ engines. Users can access information on spare parts, engine documentation and product information via a central login.
The portal is being launched in several stages around the world. Starting in Europe, the regional DEUTZ service partners will be connected to the system one by one. To coincide with the launch, customers can benefit from attractive introductory offers at participating service partners.