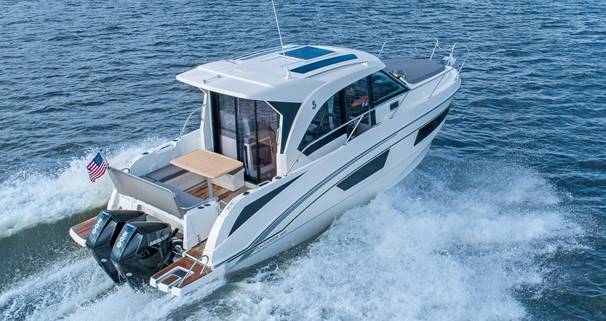 Beneteau announced a partnership with Mercury Marine where boaters will now be able to enjoy the Antares and Barracuda series equipped with Mercury Marine V-6, 3.4L four-stroke outboards in North American markets.  Mercury Marine, the world leader in marine propulsion and technology, will develop in collaboration with Beneteau, advanced technologies in response to market demands.  This marks the first time that Beneteau will bring its historic range of Antares boats (21-27') to the United States.
"The Antares and Barracuda boat lineups provide a superb option for the boater who is looking to enter the coastal/lake cruising market. The Antares 23 and 27 already received a positive feedback from customers with the first sales at the Newport and Newark shows. Beneteau will have for the first time a FLIBS display for outboard boats. All boats will be motorized by Mercury." said Jean-Francois Lair, Director of Sales at Beneteau America.  "Once Mercury Marine announced its new lineup of V-6 four-stroke outboard engines in Miami, we knew that it would be the perfect power for our Antares and Barracuda series.  The response to these engines in the marketplace has been fantastic and we expect high demand for these boat packages."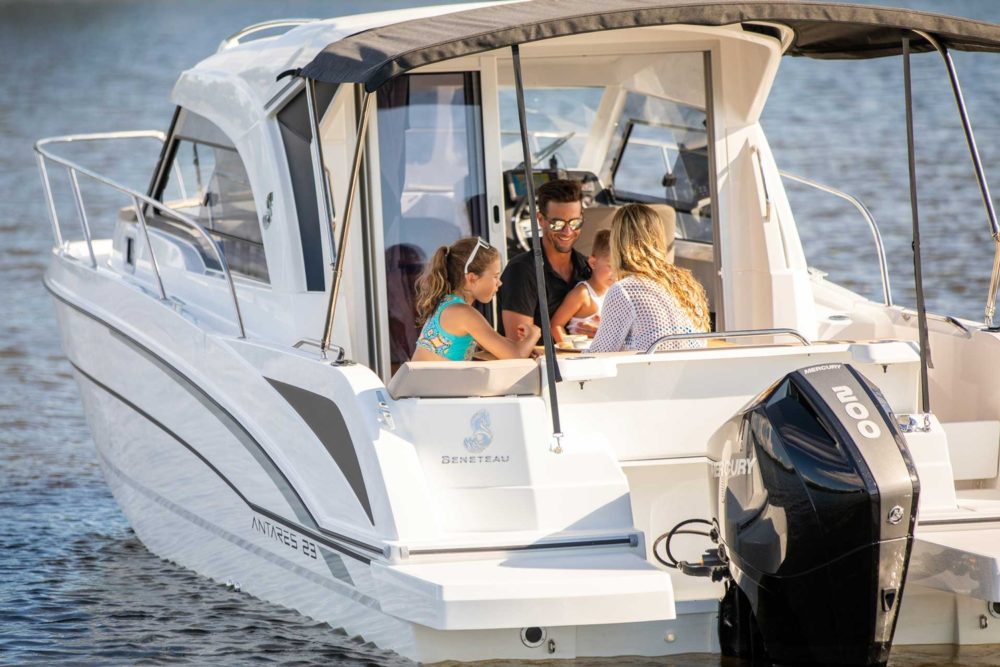 "We are excited to partner with Beneteau and give the consumer a fantastic boat package," said Randy Caruana, Mercury Marine vice president of sales for the Americas and Asia Pacific. "The Beneteau brands of Antares and Barracuda are well known and established around the world and this partnership gives both companies the opportunity to showcase new product in a package that will be very popular in the U.S. marketplace.  We have received tremendous feedback from both our V-6 and V-8 launch this year and are looking forward to Mercury's four-stroke outboards powering these prestigious Beneteau brands."
With this partnership, the French boatbuilder will take advantage of even more competitive, high performance and high-quality outboard boats and engine packages.
Boat packages that will be offered as part of this new partnership are:
Antares 21, 175HP
Antares 23, 200HP
Antares 27, 2x200HP
Barracuda 21, 175HP
Barracuda 23, 200HP
Barracuda 27, 2x200HP