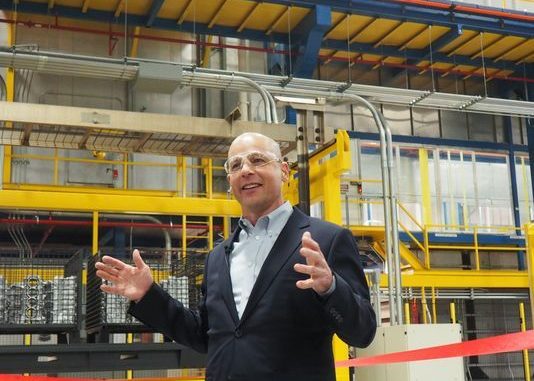 "You will be very excited in the future when you'll see some of the releases"
How are things going for the Brunswick Group and the marine part of the group ?
Right now, conditions are fairly healthy. Brunswick is about 70% marine products and 50 to 55 % in Brunswick total is mercury marine and 20 to 25 % of Brunswick we call the boat group and our business is growing about (by) 9 or 10% annually for the last few years. So I want to say that for in total, conditions are very healthy.
The market is growing a lot since four or five years, do you think it will continue like this for the next years?
If you look at the market, the volume that we are doing pre-global financial crisis versus the volume we are doing today, we are still below where we were when we went into the global financial crisis.
The other things that you're seeing happening that there are a lot activity and a very, very healthy used boat market and there are a lot of aging used boats. So that will tell you that going forward is likely continues room for the industry to grow. Now having said that, if you look at the industry in dollar terms and you look at pre-global financial crisis to 2017, in dollars, we are already above where we were in 2006. So what's that mean is there is the average unit price is going up and indeed that what's happening and it's a potential very positive trend for the industry. Consumers want more contents on our products, they want more prop to helm control technology and we continue to see movement from two-stroke engines and commercial market to four-stroke engines, that all pushing up the average unit price of products.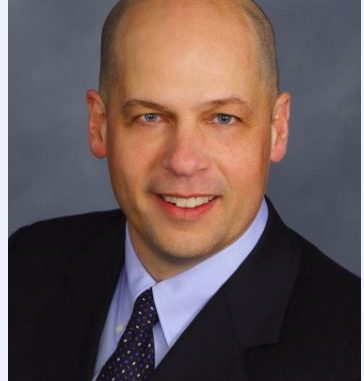 In the last years you have introduced a lot of new products and specifically high-power engines. Do you think the market continue to grow with the high-power engines or do you think it's also very important for you to continue to renew the low power range?
We are doing all. There are both important. When we say the average horse power is going up, we go up to 400 horse power in outboard engines and is it going to stop at 400 ? We will see, but I think you can guess it's probably not going to stop at 400. But we are investing just as much in the lower horse power because consumers that are going up in every step of the power curve, so somebody that had said, a sixty-horse-power outboard engine ten years ago and now they want an upgrade, now they go to 115 hp or at least to a 75 or 90 or somebody who had a one fifty is going to a 200. So at every step, people are continuing to go up a little bit in the power that they want on their boat.
So you introduced in 2016 the new 115 Pro XS. It is supposed to replace the Optimax and we had not seen any other Pro XS models in 2017?
I can't tell you what we are working on but I can tell you we invest about 7% of our sales every year in new product development and capital investment. So about 3,5 % of our sales goes into new product development. In 2016 was an all-time high for the amount of money we invested in new product development, so we are not slowing down. The 115 Pro XS that we just introduced in 2016 has been an absolute blockbuster product, its performance is fantastic, it's four-stroke power so you get all the smooth quiet, you get all that boost and power and specially in the bass fishing market, they love. We are not stopping with that engine in terms of our new programs for Pro XS.

Volvo just bought Seven Marine, what do you think about that ?
Here's what I think. I think number one, It's going to help Seven Marine because Volvo will give some credibility at Seven marine and specially in terms of the service network. Volvo has a service network and they can make some big improvements.
I think another perspective is Volvo did not surprise us at all. Volvo is a great company, they are in a inboard engine and stern-drive engines and that part of the market has been very flat coming up of the global financial crisis. It has not grown like the outboard industry has grown. And in some respects because the performances of the big outboard are so good, they are smooth and quiet they are displacing stern drive engines. So Volvo saw that and said we have to get into this engine market.
"Seven Marine has proved there is a market for even higher horse power outboard engine"
For you, is this a serious competitor in the outboard family ?
I think here's what is good about Seven Marine, because we know Seven Marine well, they are ex-Mercury Marine people. They have proven there is a market for even higher horse power outboard engine. Even though they only sell less than 100 units a year, they've proven that there is a demand in the higher than 400 segment of this industry, I think it's good.
But you also have to remember that Seven Marine engine sells for nearly 100 000 dollars per unit so in order to make that product a mainstream product they have to take the cost down dramatically. You can't create a big market, even for a 557 when you're selling for 100 000 dollars a piece.
Do you have something new to announce ?
2017 was a record year for investment and new products, we are not slowing down and I think you will be very excited in the future when you'll see some of the releases.