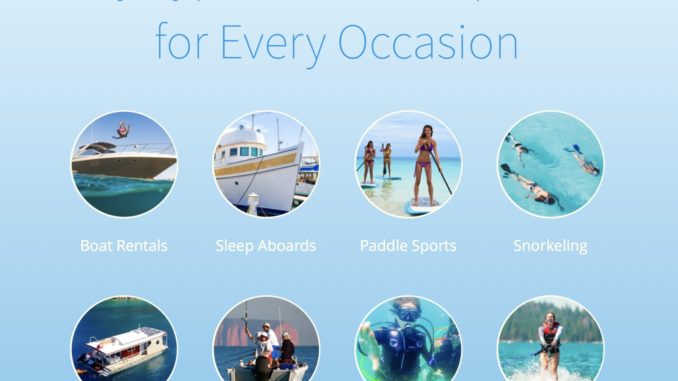 YANMAR, a multinational company and well-known brand in the recreational marine industry, today announced a strategic investment in San Francisco-based GetMyBoat, the world's largest boat rental and water experience marketplace. The investment includes funding and a strategic partnership between YANMAR Group company YANMAR MARINE INTERNATIONAL, a leading provider of marine engines, and GetMyBoat.
GetMyBoat is the world's largest boat and watercraft rental marketplace with over 108,000 listings in 184 countries and over 9,300 locations. The company brings all types of water experiences to renters anywhere in the world, and allows boat owners to list every type of boat and watercraft for rent – from powerboats and sailboats to kayaks and jet skis.
"Against the aging population of boat buyers and boat owners, and the trend that more and more people prefer access to experiences, rather than ownership, boat sharing has huge potential to engage new audiences with boating and to grow the industry. As part of our search for the most innovative on-demand sharing-economy platform, GetMyBoat, the world's largest and fastest growing marketplace for boat rentals and water experiences, was clearly our partner-of-choice," said Shiori Nagata, President YANMAR MARINE INTERNATIONAL. "YANMAR and GetMyBoat are perfect industry partners to facilitate allowing more people to experience the water and to explore the future of global recreational marine."

The YANMAR investment is the company's first strategic investment
GetMyBoat was launched in 2013 and prior to today, had never raised outside capital. The YANMAR investment is the company's first strategic investment.
"We are excited about the partnership with YANMAR," said Sascha Mornell, GetMyBoat CEO and co-founder. "YANMAR is a global company with a long heritage and a strong brand name in the recreational marine industry. We are grateful that such a Company recognized the market leadership of GetMyBoat, invested in accelerating our growth and shares our mission to help people, anywhere in the world, to experience the water in a fun and safe way."
As part of the strategic partnership between YANMAR and GetMyBoat, Ms. Shiori Nagata will join the Board of Directors of GetMyBoat. The investment will be used by GetMyBoat to further strengthen its leading market position in the United States, to accelerate expansion in both Europe and Asia, and to further grow the platform services for boat owners and renters.