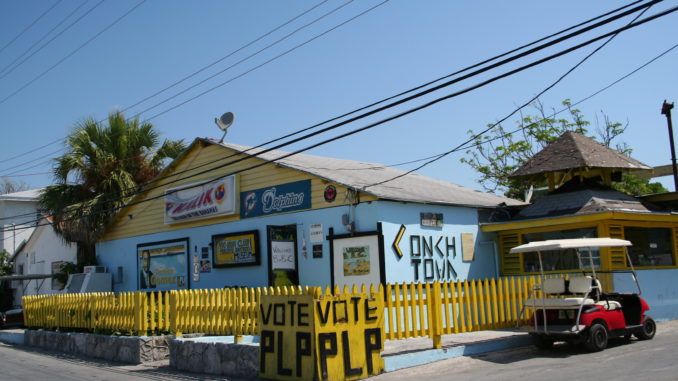 The Caribbean cuisine is a mix of different influences that give it a real interest. The Bahamas is also the the perfect place for discovering the richness on the food, from a simple Conch salad to very elaborated meals.
In Nassau

Potter's Cay
The famous vegetables, seafood and fruit market. Really typical, you can find small cabins to eat a delicious conch salad.
Travellers' Restaurant
Few minutes away from Lynden Pindling International Airport, above a beautiful beachnthis restaurant proposes a traditional Bahamian cooking.

Poop Deck
A good address to fish and seafood. The food is fresh and well prepared with an authentic bahamian's style.
Harbour island

Le Sip-Sip
A cute house with green walls above the beach with a tropical and contemporary atmosphere. this is the bahamian place of Chef Julie Lightbourn
Abaco
Mangoes
On the harbor of Marsh Harbor, well prepared Bahamian cuisine full of flavors.

Coco beach
Located on the beach, facing the Treasure Cay, Coco Beach is a grill restaurant with a musical atmosphere.
Hope Town

Cap'n Jack's
Bahamian cuisine with a dominant for fish and seafood.
Guana Cay

Nippers Bar and Grill
A welcoming place, right on the water with a giant barbecue every Sunday.