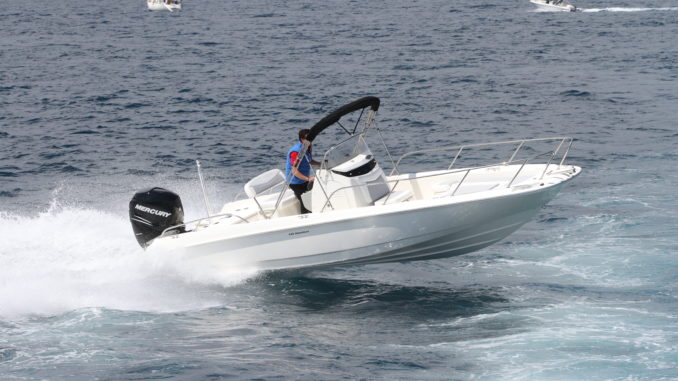 60 Unsinkable Years? This calls for a celebration! Boston Whaler is ringing in 2018 with special 60th anniversary savings on popular models across the lineup.
From the versatile Dauntless family, to the award-winning Conquest and Vantage families, to the beloved Montauks, Super Sports and Outrage models, there's a Boston Whaler perfect for every family, fisherman and fan of the water.
Every Whaler demonstrates the spirit of innovation and dedication to quality that have defined the brand since 1958, back when founder Richard Fisher was first dreaming of sawing his boat in half.
And with limited-time savings on a wide range of today's highly capable, ever-unsinkable Whalers, there's never been a better time to begin your own Unsinkable Legend!
Almost all the model are qualify
From January 1 through February 28, take advantage of the savings before they're gone, and make 2018 your most legendary year of boating yet!
This promotion is available for almost all the range,
Super Sport
Montauk
Dauntless
Vantage
Outrage
Conquest
This year, Boston Whaler announces the savings amounts for the NEW 2018 150 Montauk and NEW 2018 170 Montauk!
Note: these two savings amounts are ONLY available on the NEW 2018 models.
2018 150 Montauk: $750.00
2018 170 Montauk: $1,000.00
To benefit from the promotion, you MUST contact your local dealer to learn what exact savings are available. Models NOT eligible include: 350 Realm, 370 Outrage, 380 Outrage, 420 Outrage.