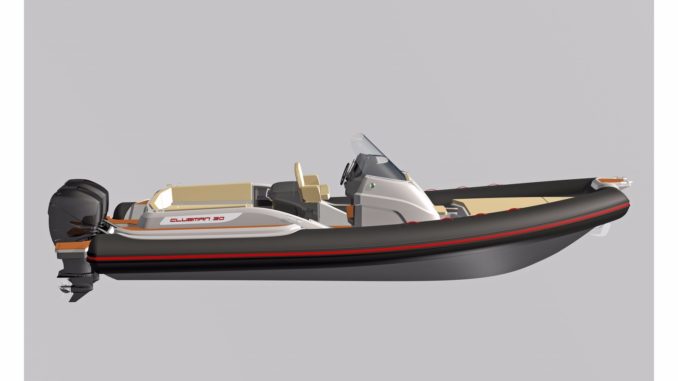 The Italian boatbuilder Joker Boat will present the new Clubman 30, which will replace the actual model with a more modern line and a very different layout.
Ideal for long days at sea, this central console RIB designed for a family to enjoy their vacation hustle free; suitable for even the youngest, thanks to the large spaces and the raised tubes (with respect to the walkway) that guarantee a great sense of safety.
A new hull with high performance and great stability that can be motorized with up to two engines for a whopping 800 Hp, characterize this RIB's style and give it a further, appealing  feature.
Relatively classical, the layout is organized around a central console. This element provides frontal entrance from a large bow sundeck of over 2.50 m and a comfortable driving position thanks to the double seat stand up. The console's entrance reveals a large bathroom , heigh enough (1.83 m) and fully optimized for maximum privacy and comfort with the special feature of a well built shower with self draining floor.
On the bow, we can find a large sunbath with storage underneath. On the rear, the boat offers a U shape seat for 5 to 6 persons and on the back of the leaning-post, the Clubman 30 offers a outdoor kitchen.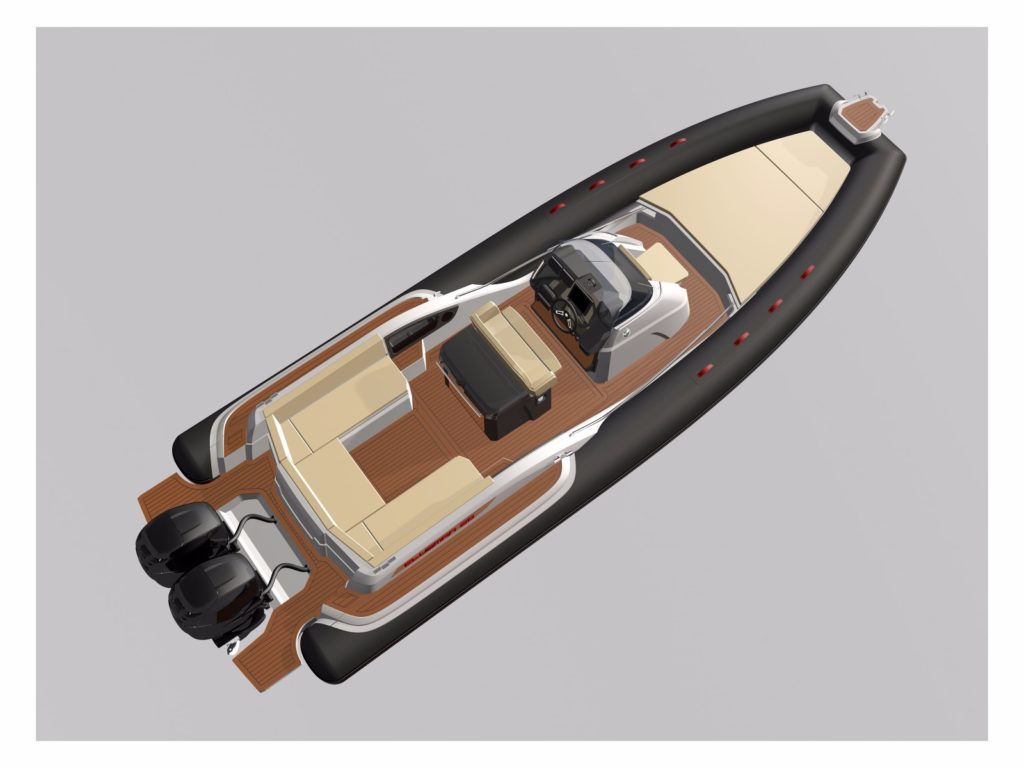 Optional extras include an electric table for the 3-positions: lunch area, sunbathing area or disguised in the walkway to provide ample space for seating.
Joker boat is one of the most famous Italian RIB builder and known for the quality of his boats. the range includes 27 models from 19′ to 35′. the new Clubman 30 will be launch during the Paris Boat Show in December.