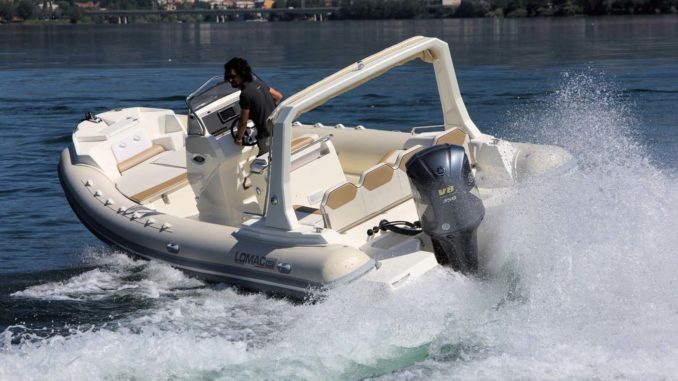 The most important Italian boat show will present to the world the new model of the Milanese shipyard, Lomac 850 IN. A boat with lots of space on board and a typically Italian design, made for families that are looking for a pleasurable voyage but also able to guarantee high performance.
 
On display in Genoa from September 19th to 24th there will also be the Granturismo 12.0, after its debut at the Cannes Yachting Festival, the Granturismo 14.0 and the Granturismo 10.5, while Adrenalina, the other leading model of the shipyard, will be represented by the flagship, the high-speed 10.5, which stands out for its maximum speed greater than 50 knots.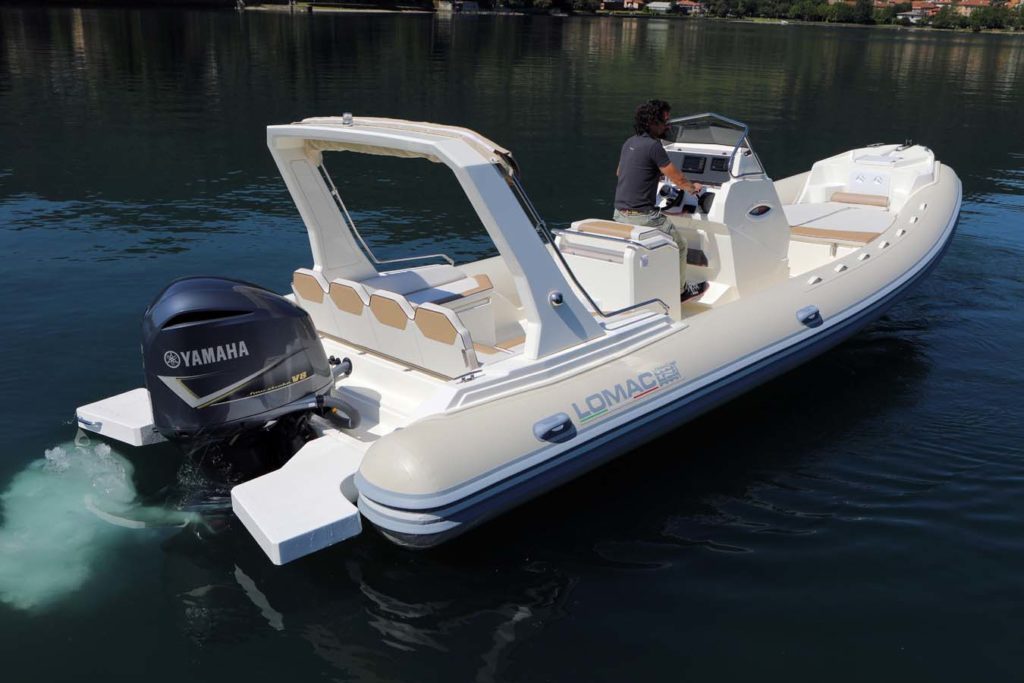 World premiere of Lomac at the largest boat show in the Mediterranean and flagship of the fleet, the 850 IN is a very comfortable and safe boat, designed for families but with significant performances. Among the main features there is the comfortable stern area with a large extendible table, which can be transformed into a spacious sun deck, an accommodation with a sink (offered as an option there is also a fridge) and a small bathroom or stowage area─ ever-present in all previous models starting from 660 ─. At the bow, in front of the central helm station, there is  another accommodation and a capacious storage unit that can be joined to the nearby sundeck.
The boat awning is combined with a fiberglass roll-bar and can be extended to cover the bow area. The tubular has a wide diameter, so the free board is very ample and comforting.

850 IN can be equipped with one or two engines depending on the owners' requests.

The base colour will be a simple cream, chosen to contrast with darker shades. Alternatively it can be sold in dark colors, better suited for the Northern markets and, depending on the particular needs of the owner, it is possible to customize some details.

The 59th edition of the Genoa Boat Show will also host the Granturismo 12.0, after its launch at the Cannes Yachting Festival and, of the same range, 14.0 and 10.5, in addition to the Adrenalina 10.5, which stands out for its maximum speed greater than 50 knots.