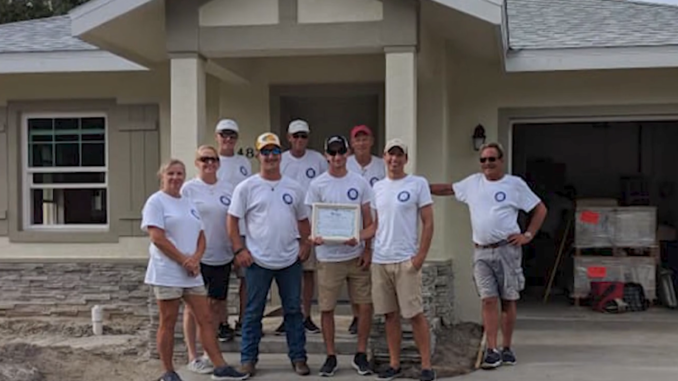 Freedom Boat Club, the nation's largest boat club and part of Brunswick Corporation (NYSE: BC) announced that it has recently completed work on building a house for a family of three in North Port, Florida, in partnership with Habitat for Humanity South Sarasota County, Inc.
Since February, Freedom Boat Club members and employees volunteered more than 250 hours towards building the home. Freedom Boat Club was also involved as a significant financial contributor funding half of the building costs for the project.
"We are thrilled to have worked with Habitat for Humanity South Sarasota County, investing our time and energy to give back to our community," said John Giglio, President of Freedom Boat Club. "To share this experience with our employees and members makes this opportunity even more special. It speaks volumes to the strong-knit community we have built within our local boat clubs."
Since 1992, Habitat for Humanity has built more than one million homes with more than 140 of those homes having been built locally in South Sarasota County. The home has been built with an open concept to promote family togetherness, and includes environmentally friendly, cost effective and easy to maintain features.
"Freedom Boat Club has quickly become one of our key supporters. We are incredibly grateful for their generosity and eagerness to help with any project we present to them. I am confident this is a partnership that will continue to grow." said Christina McCauley, Development Coordinator for Habitat South Sarasota.
In addition to its partnership with Habitat for Humanity, Freedom Boat Club has created a national cause-marketing partnership to benefit Big Brothers Big Sisters of America. Both initiatives exist under the umbrella title of "Freedom Gives."