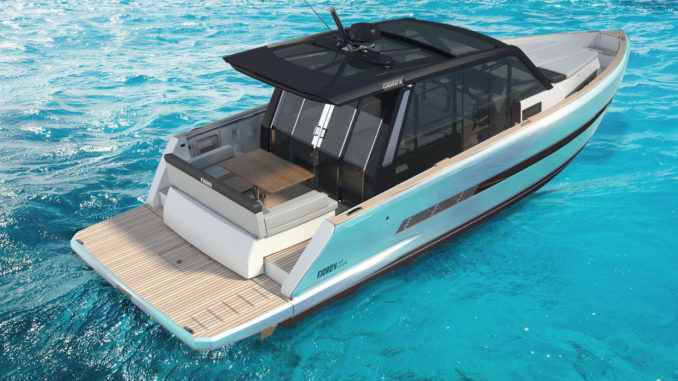 Extravagance, sexappeal, power, seaworthiness, walk around and an open deck layout – These are the key values of the new Fjord 44 Coupe. Today, we present to you a new kind of Fjord with a very special feature – The arc-saloon.
The stylish puristic open layout characterising the power yacht brand Fjord has now been complemented with a luxurious and streamlined deck house.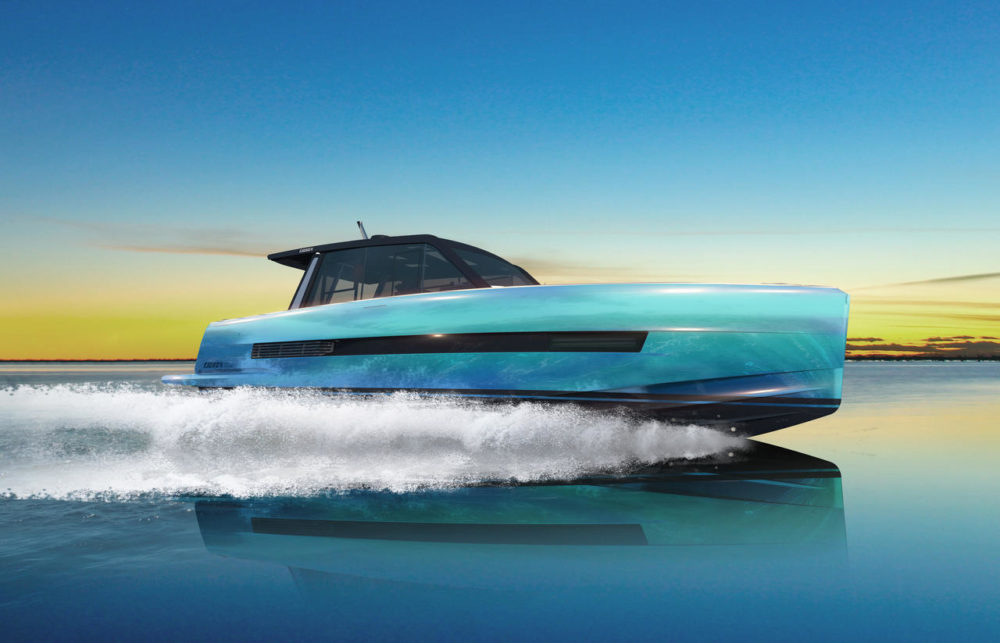 The arc-saloon is a multifunctional structure, built with genuine glass, stainless steel and high quality composite grp.
It incorporates a stylish arc design and enhances the use case of this Fjord. Two side doors at the front, two electric windows at the sides, an electric sunroof and a majestic twin sliding door at the back make the arc-saloon as versatile as possible. It can be closed in too cold or too hot conditions and opened again when desired. Every part of the arc-saloon features generous standing height. The panoramic glazing gives a stunning 360 degree view at all times. When opening the twin sliding doors in the back, the saloon and cockpit create one large living space.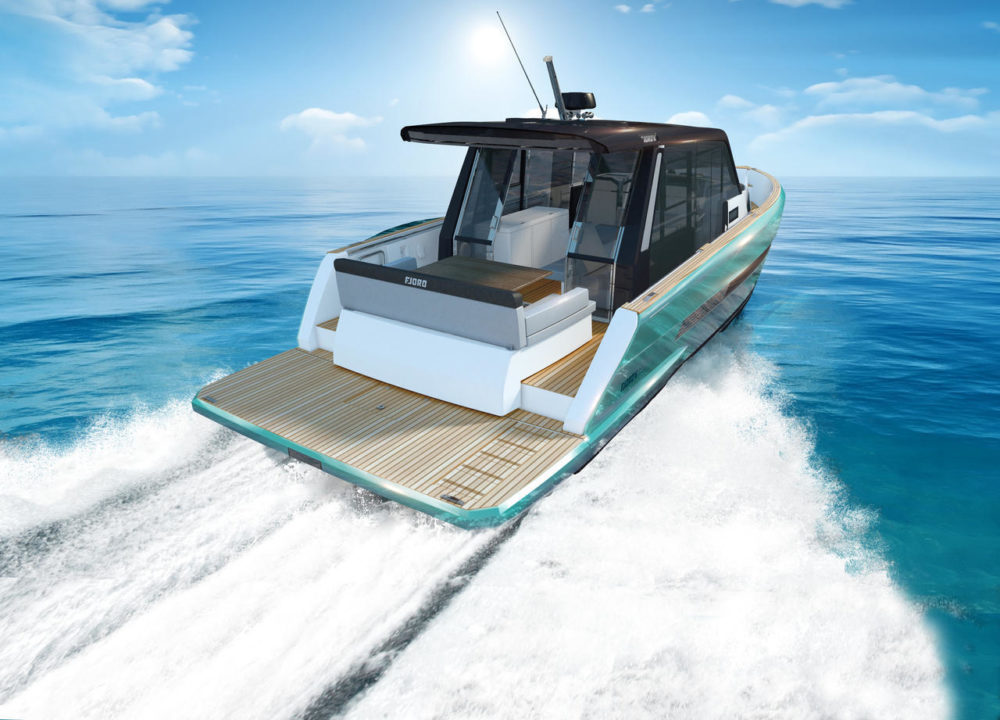 Another special feature of the arc-saloon is the undisturbed walkaround outside, which is a trademark of Fjord. The high bulwark on all sides enables save passage around the boat, making it both practical and save even for smaller children.
Two Volvo Penta IPS 600 engines accelerate the new Fjord 44 coupé to 36 knots. Four berths and a generous bathroom below turn this Fjord into the perfect summer boat, which offers comfort even in colder conditions.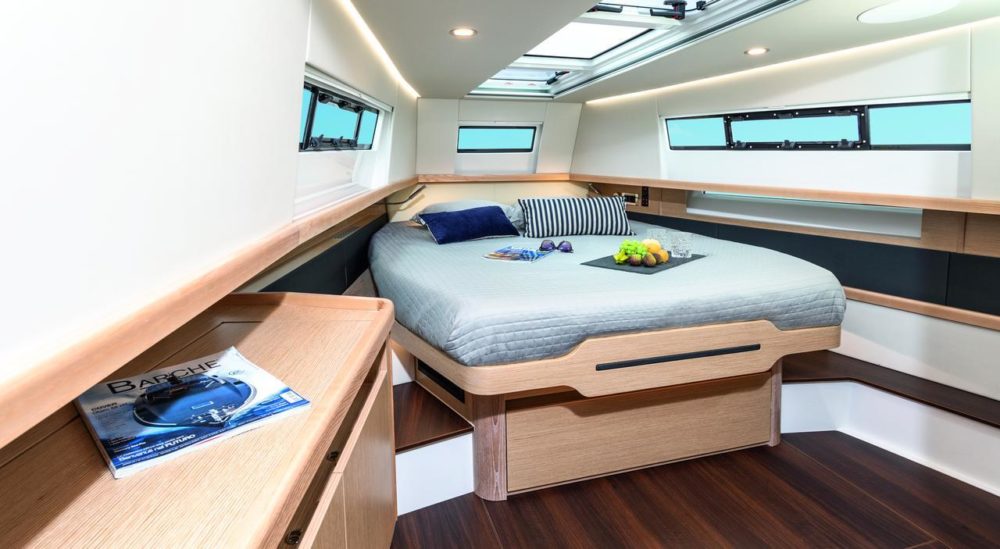 Nevertheless, the Fjord 44 coupé offers the same thrilling experience as our open Fjord models. Even more. A new developed bathing platform elongates this boat to 13,45 meters and is equipped with a hydraulic high low system with an automatically unfolding staircase.
The world premiere of the new Fjord 44 coupé will be celebrated at the Cannes Yachting Festival from the 11th to the 16th of September 2018.
Specifications
LOA                                       13.45 m/ 44′ 1″
Hull length                           11.99 m/ 39′ 4″
Beam                                     4.25 m/ 13′ 11″
Draft max                             1.14 m/ 3′ 9"
Water tank                           295 l/ 78 gal
Fuel tank                              900 l/ 238  gal
Displacement                       11.25 t/ 24,802 Lb
CE Category                          B Max. persons 12
Engine Standard                  2x Volvo Penta IPS500 ~30 knots
Engine Option                      2x Volvo Penta IPS600 ~36 knots
Standard Price                      519.000 € excl. VAT