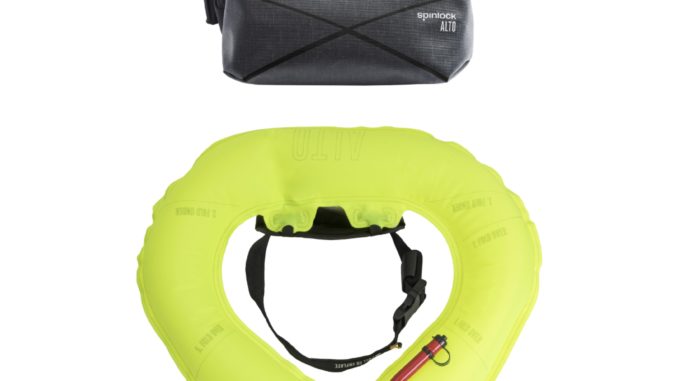 Spinlock is launching the new ALTO belt pack flotation aid. Simple and easy to use, this inflatable pack feels invisible when worn yet still offers a certified 50N Buoyancy Aid.
Available in two colours, this lightweight compact inflatable flotation device is designed to be used over and over again by a wide range of watersports enthusiasts – from stand-up paddleboarders, fishermen and kayakers to small motorboat users.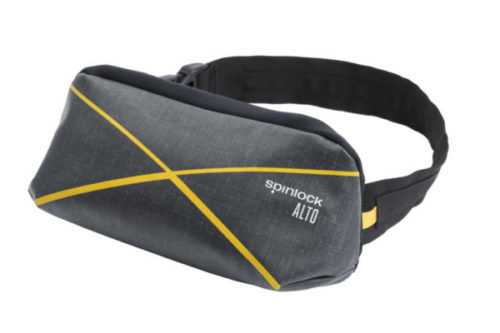 The ALTO's accessible, adjustable waist belt creates a simple and close fit for the user, designed to be worn around the waist either at the front or back, when needed as an aid for floating support. Once deployed, the inflatable tube is released from the waist pack and supports the user under the arms and around the chest, offering the ultimate in comfort and reassurance on the water.
Spinlock's James Hall says "We have taken our knowledge from supplying flotation to a wide range of traditional leisure, industrial and custom users such as the Volvo Ocean Race, to develop an innovative category of flotation for a new group of customers. With the increasing appeal of watersports, we identified the need for the ideal flotation aid to suit these users who do not want traditional lifejackets and buoyancy aids which are often too big, bulky, expensive or over-specified. The ALTO offers the perfect flotation solution for all watersports users."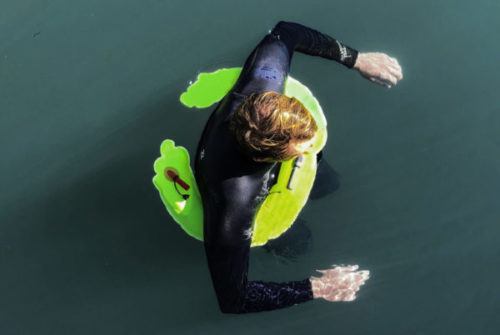 ALTO features at a glance:
·  Huge 75N buoyancy
·  Compact and lightweight
·  Adjustable waist belt for simple close fit
·  Can be worn on front or back
·  Manually activated – 16g CO2 cylinder
·  ISO12402/5 approved – 50N buoyancy aid
·  Simple to re-arm, re-pack and reuse
·  Lume-On™ bladder Illumination light optional
·  Whistle optional
About spinlock
Spinlock's head office and production sites have been based in Cowes on the Isle of Wight since 1976. It exports to over 25 countries and is the proud recipient of two Queen's Awards: International Trade and Innovation, and Official Technical Supplier of Personal Protective Equipment to the America's Cup team INEOS Team UK. Spinlock has won many awards for its design and innovation, including overall winner of the International Marine Equipment Trade Show (METS) DAME Award 2015 for product Lume-On (illuminates inflated lifejackets to increase visibility and aid location).