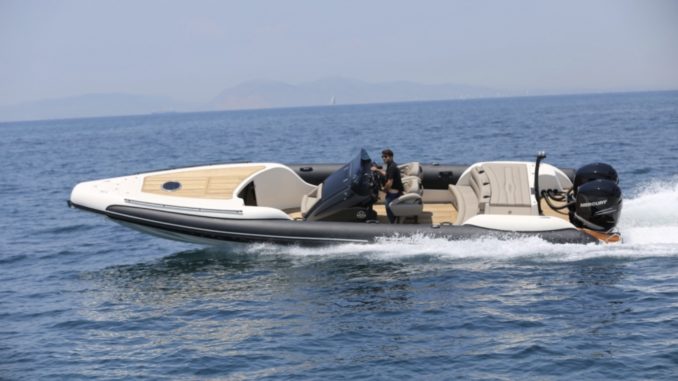 Since 2005, the shipyard has designed, produced and delivered more than 400 luxury high performance innovative RIBs. Technohull is a Greek company known for their impressively fast, long travelling, "easy", fuel-efficient and safe high-end RIBs since they first entered the market locally and in the Mediterranean area. Over the last fifteen years, the experienced and enthusiastic Technohull  team has expanded in the international boating market, achieving both remarkable and stable growth in production and sales.
Based in Athens, Technohull  has a business network that promotes the excellence of "Made in Greece" with their one-of-a-kind aesthetic taste, design & innovation appeal.
The Mission
The mission: Since the company's inception, Technohull's mission has been based on four core values: extreme performance, perfect safety and seaworthiness, top efficiency and long-distance travelling ability. Each element of a Technohull  RIB is produced and installed by highly expert in-house crafters, from the mould and hull layers to the teak decks. Every single unit is designed from scratch and is based on a different hull model to best ft the length and the different characteristics required by its owner. Highest quality materials are selected in every construction and finishing process. Top quality gelcoat colors, multi-directional fibers and high-quality resins are standard in every boat.
All Technohull  models are equipped with Orca Penel Flippo 1670 tube fabrics: the tubes shall ensure side by side docking protection, extra fotation capacity, stability in all – even extreme – conditions. Vacuum infusion technology, epoxy materials and, of course, hand-laid polyester are all combined when producing GRP elements. When completing the sophisticated hull design, top quality techniques and materials are applied throughout – the required process for building a masterpiece.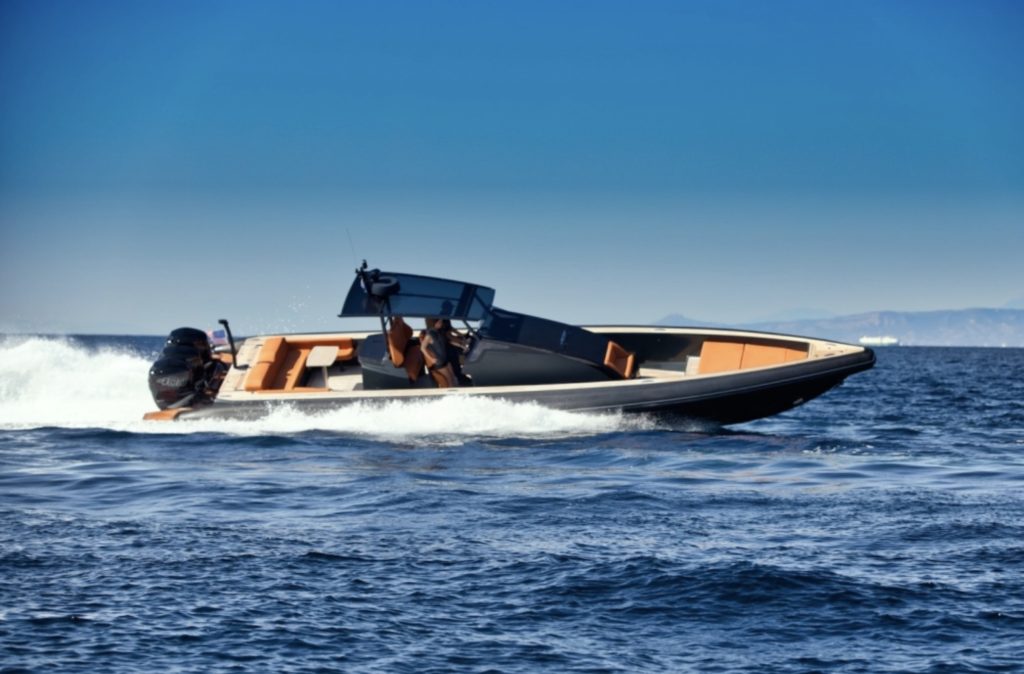 True epoxy vacuum infusion lamination with special multi-directional fabrics and foam cored layers, cured in a carefully controlled oven, ensure the absolute best construction process for a super-strong, very lightweight boat. Many parts are built of pure carbon fiber, further reducing overall weight. Throughout the production process, the ISO 9001:2008 standards are strictly followed.
Technohull DynaStream patented hull technology
By evaluating the working envelope of each model and the demands of the range, Technohull has derived separate hull design constraints. Using state-of-the-art computer programmes and hull structure algorithms, key hull design aspects have been confirmed. After several design loops, the hydrodynamic profile is streamlined. As a result, strake geometry, step number, step positioning and the variable dead-rise distribution along the hull's surface have been optimized. The combination of the above has resulted in a boat that is perfectly balanced, efficient and extremely seaworthy, perfect for fast commuting, yet with a very smooth and safe ride, providing a high thrill factor both for the expert and newcomer.