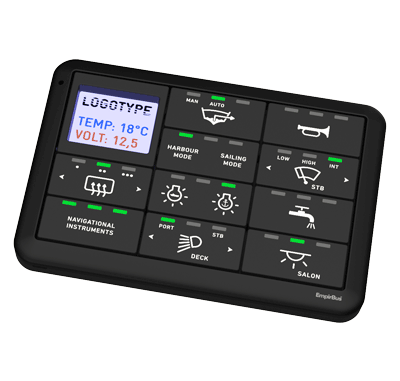 Garmin Ltd. announced that it has acquired Trigentic AB, a privately-held provider of intelligent products, solutions and services in the areas of embedded systems, power supply and power distribution for the marine and recreational vehicle (RV) market. The Trigentic components are marketed and sold under the EmpirBus brand.
"The acquisition of Trigentic will allow Garmin to more completely serve marine and RV OEMs with a complete suite of multi-function displays, components, and the backbone that enables digital controls and smart boat features," said Cliff Pemble, Garmin president and CEO. "EmpirBus is widely respected among OEM providers, and we look forward to expanding their products globally."
EmpirBus components delivers a completely connected boat
EmpirBus components help boat manufacturers deliver their customers' desires for a completely connected boat. With EmpirBus components and Garmin MFDs, cruisers, sailors, and anglers can easily control virtually any device on their vessel – from propulsion to pumps, air conditioning to infotainment. This connectivity enhances situational awareness and makes time on the water even more enjoyable.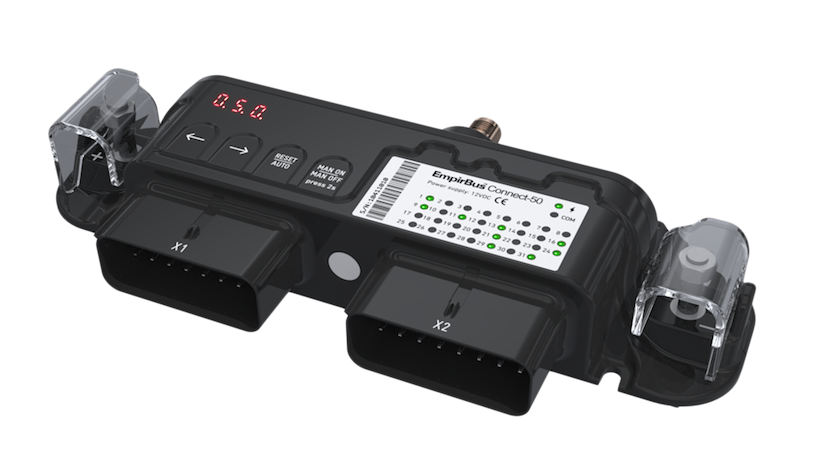 "We are delighted to team with Garmin, one of the most respected brands in the marine industry," said Magnus Jirhem, Trigentic CEO. "We are confident that Garmin can expand the footprint of our products and innovate new digital switching technologies for both the marine and RV markets."
Garmin plans to retain the facility in Sweden
Trigentic is headquartered near Gothenburg, Sweden. Garmin plans to retain the facility and combine the talent of both teams to serve the marine market. Financial terms of the acquisition will not be released. 
the American company is the world's leading marine electronics manufacturer1 and was recently named Manufacturer of the Year for the third consecutive year by the NMEA, an honor given to the most recognized marine electronics company for support of products in the field. Garmin's portfolio includes some of the industry's most sophisticated chartplotters and touchscreen multifunction displays, sonar technology, high-definition radar, autopilots, high-resolution mapping, sailing instrumentation, audio, entertainment and other products and services that are known for innovation, reliability, and ease-of-use. Other Garmin marine brands include FUSION Entertainment, and Navionics, a premier supplier of electronic navigation charts.